Bloodborne Hunter Inspired Dragon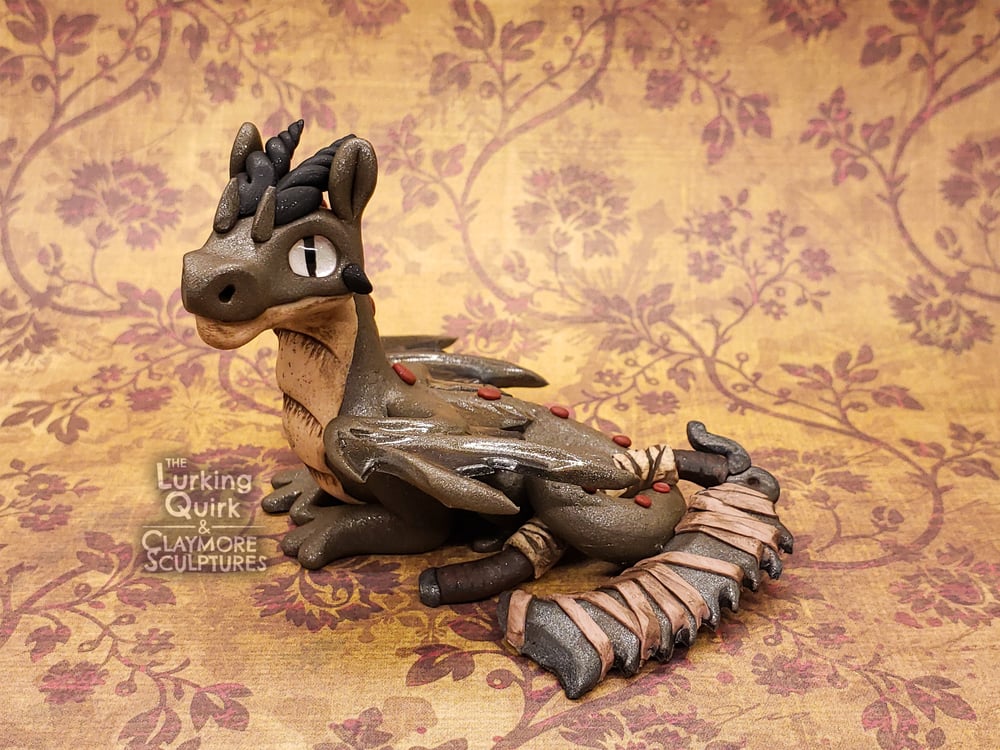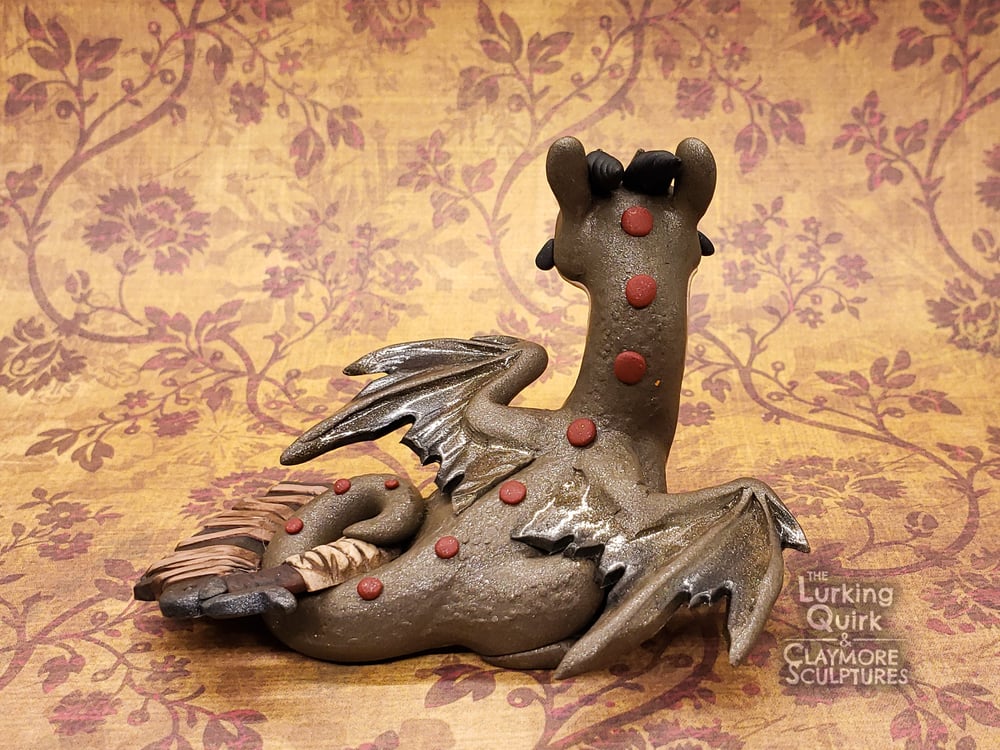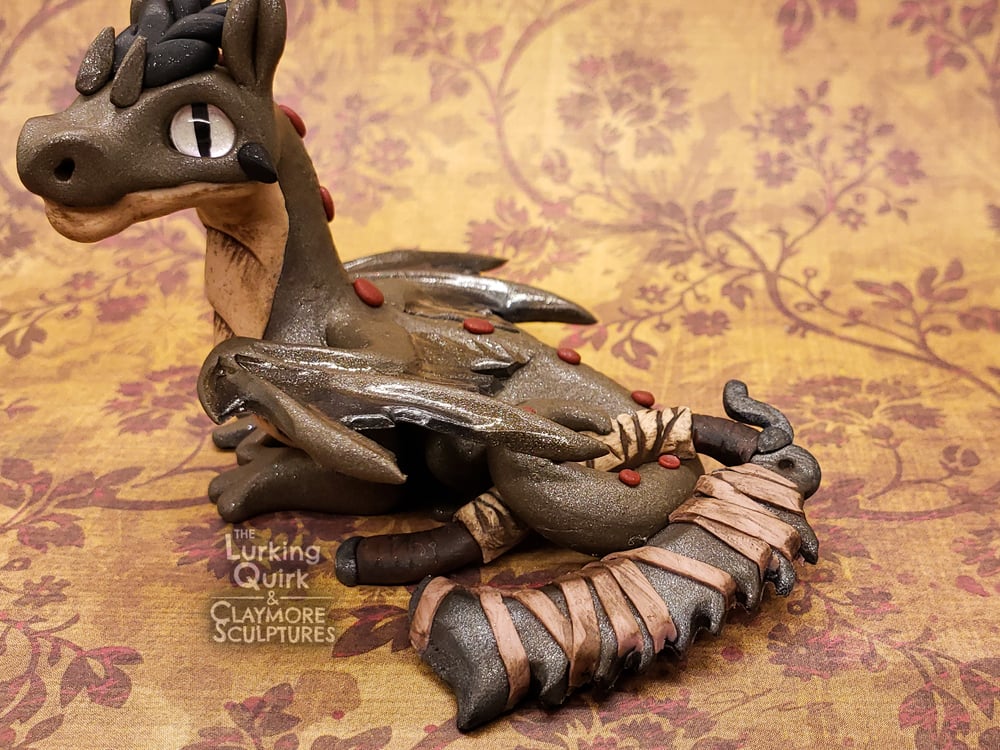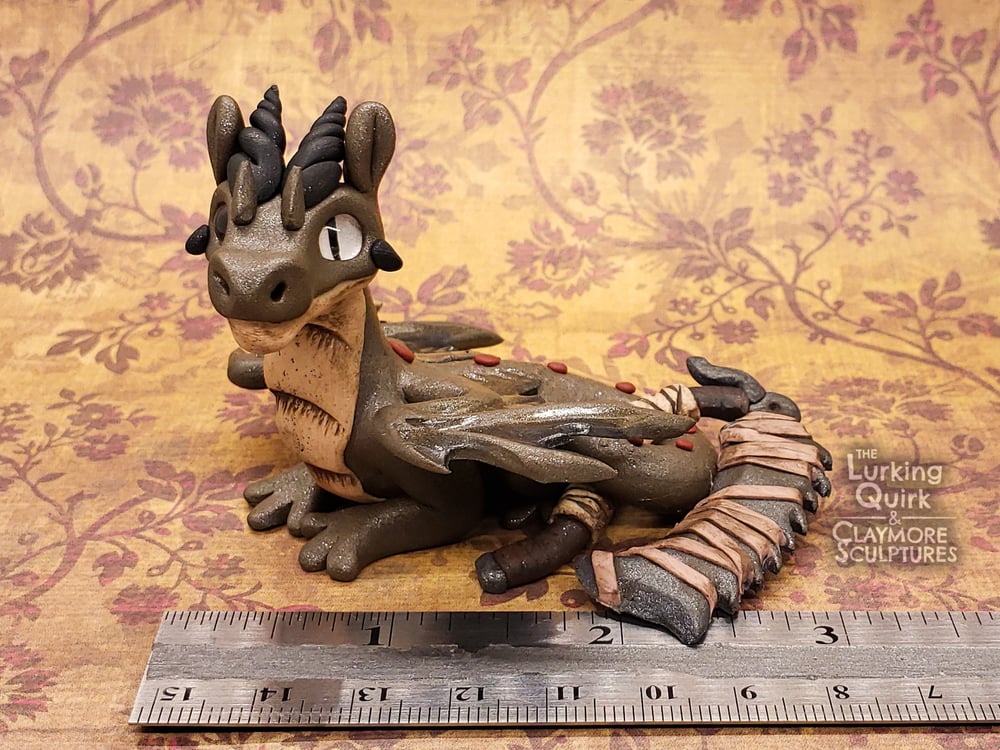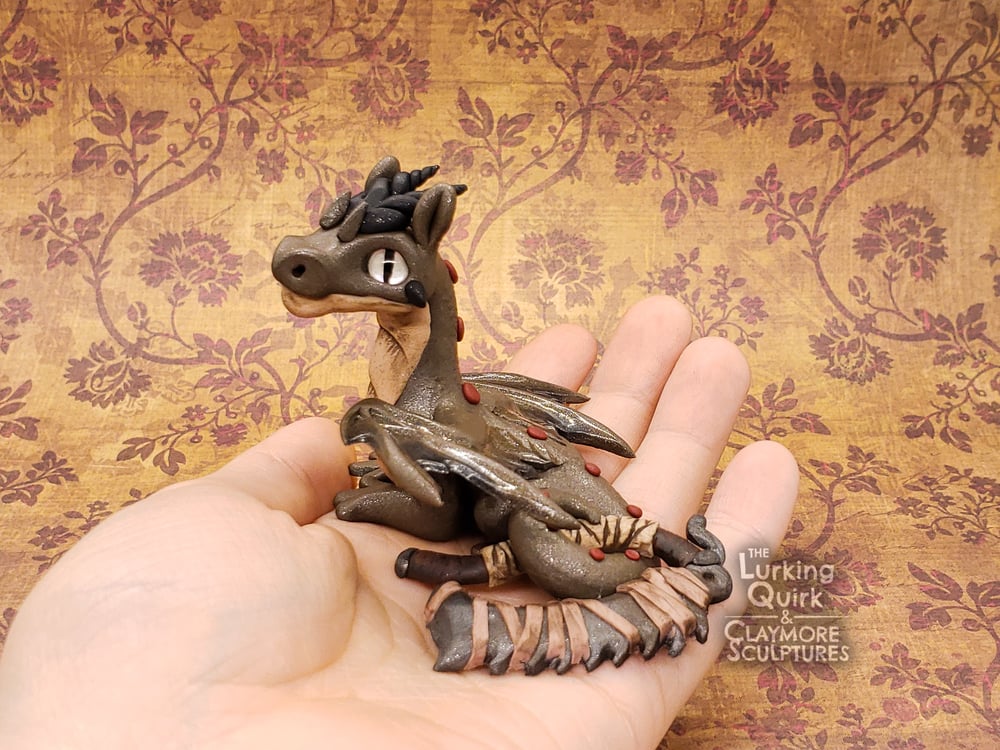 Original Price- $56
This dragon was inspired by the Hunter from Bloodborne!
This dragon figurine was hand sculpted with from a muted brown polymer clay- accented with tan for the underbelly and red scales that run down the back of this dragon figurine! The wing membranes are dusted with a black mica powder to complement the underbelly. The set of horns were sculpted out of twisting black polymer clay. This dragon holds an iconic Saw Cleaver made from polymer clay!
Every dragon figurine has hand-painted glass eyes; this dragon has white eyes.
This dragon sculpture measures about 3 inches by 3 inches and about 2.25 inches tall.
Please note that colors on the computer screen may appear slightly different for each screen, so the colors of the dragon may be slightly different in real life.
**Not Intended As A Toy**
If you have any questions about this dragon, please feel free to ask!