Mini Colorshift Dragons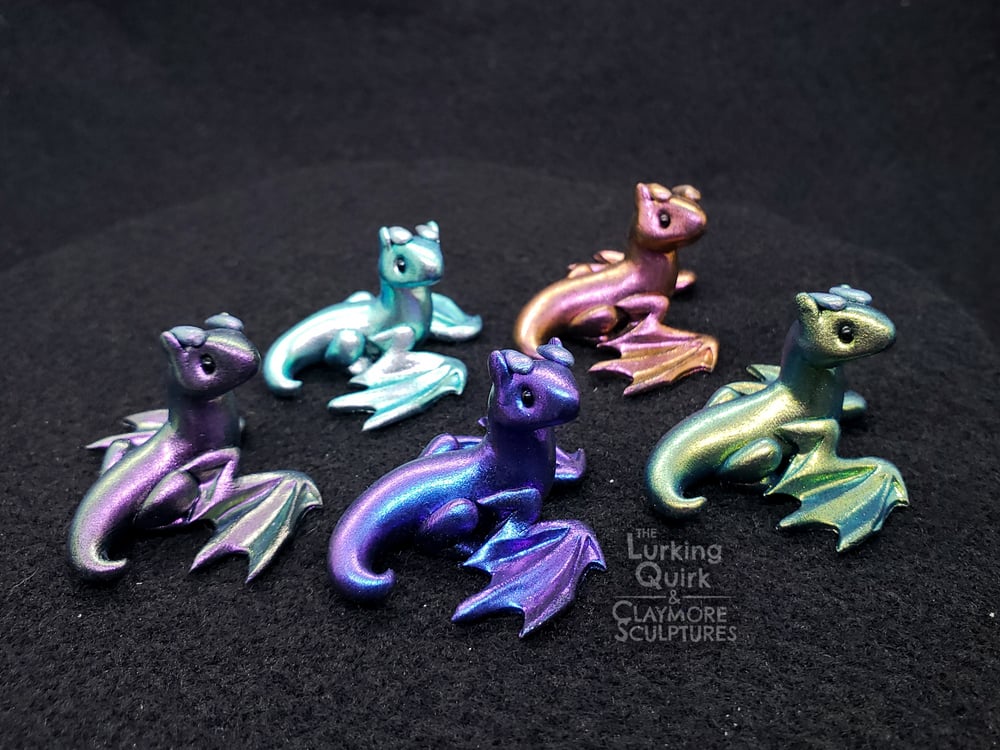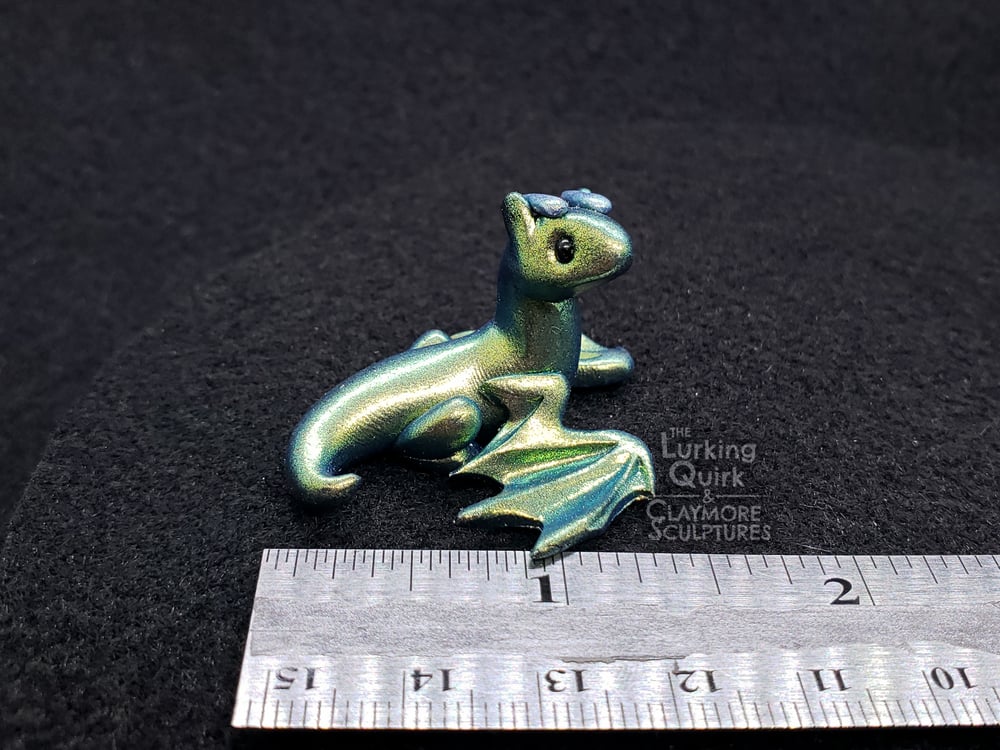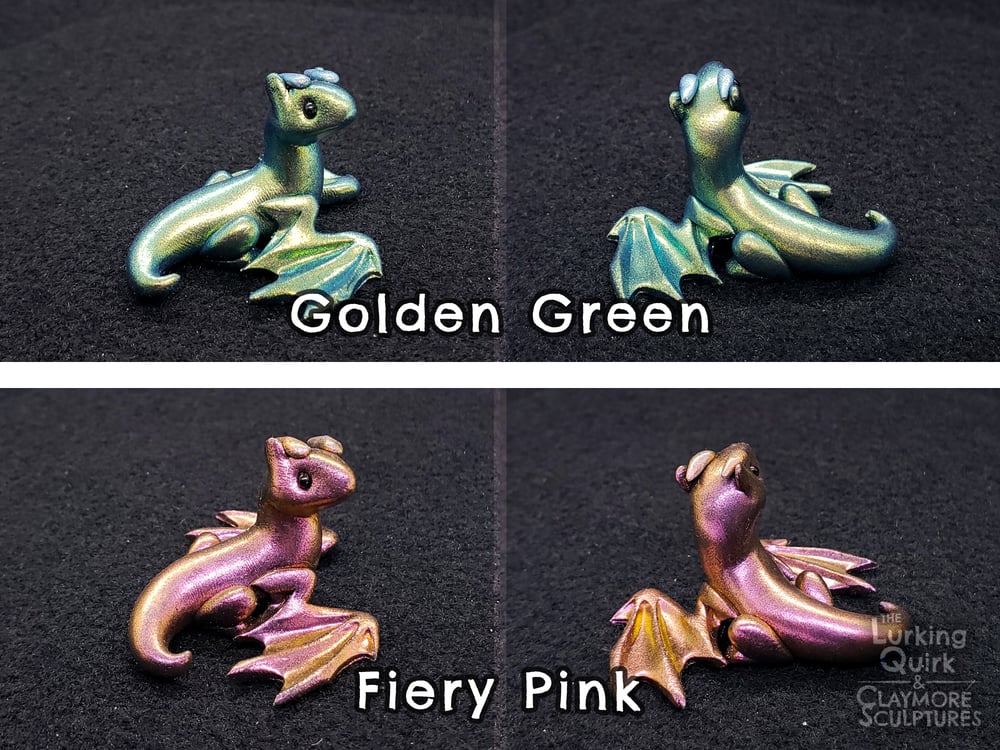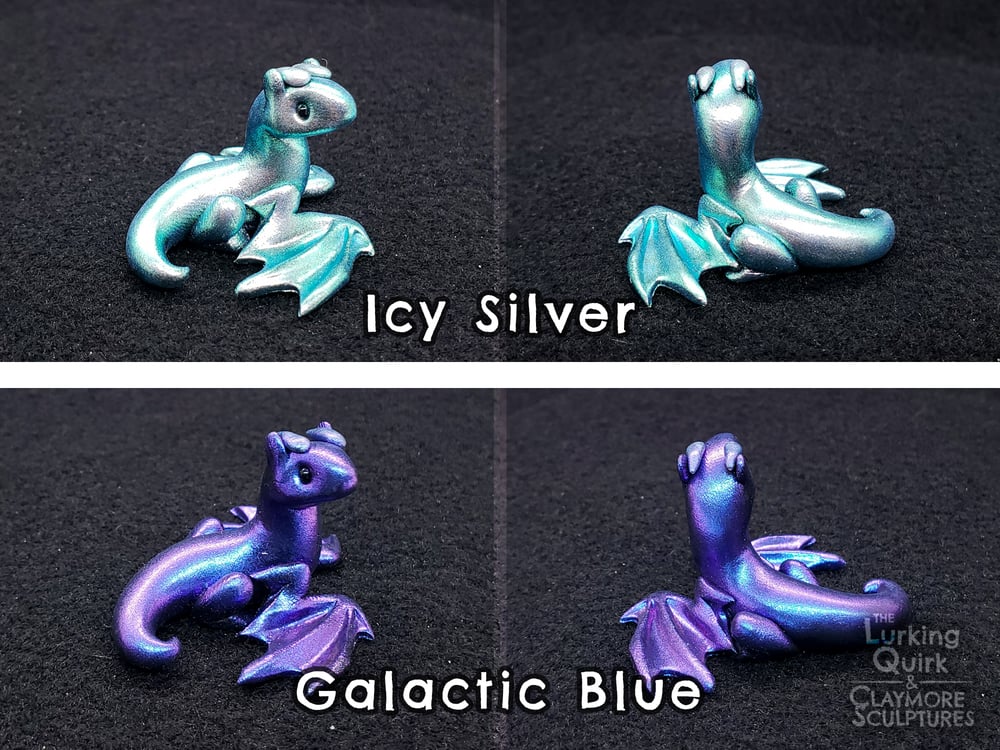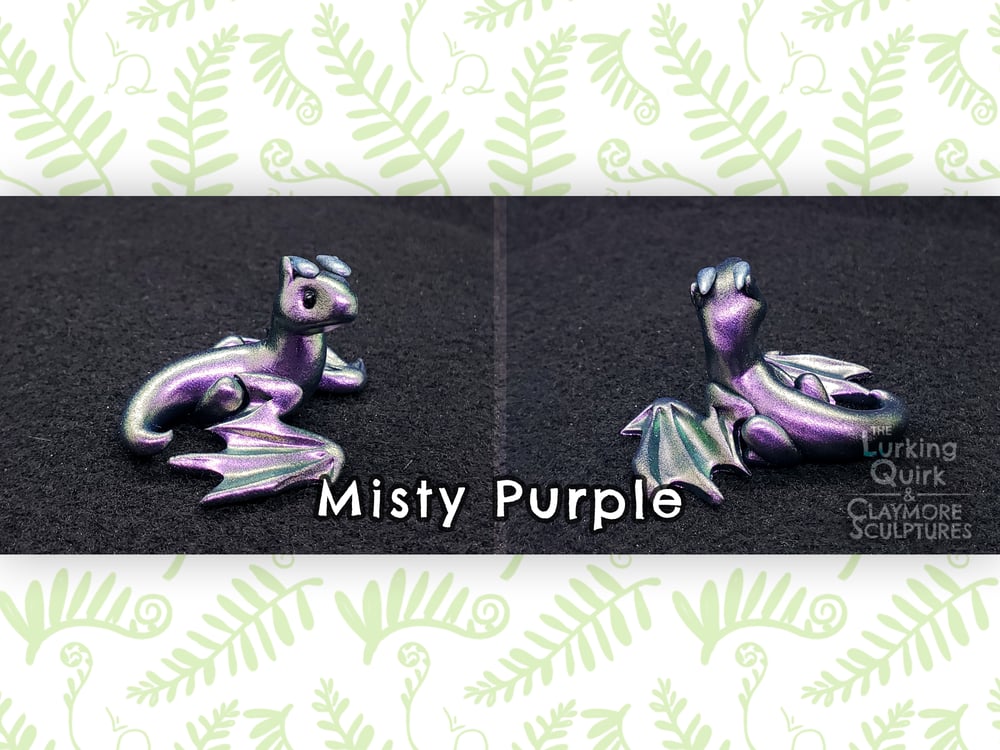 This listing is for ONE mini dragon
These dragon figurines are hand sculpted from a black polymer clay which is then dusted with a beautiful color-shifting powder. Chose between 5 different color-shifting dragons:
►Golden Green- Gold to Green Tones
►Fiery Pink- Pink to Gold Orange Tones
►Icy Silver- Silver to Blue Tones
►Galactic Blue- Blue to Purple Tones
►Misty Purple- Pinky Purple to Greenish Gray Tones
Small glass beads are used for this dragon's eyes!
The overall size of one of these dragons is about 1.25 inches by 1.75 inches and about 1 inch tall.
Please note that colors on the computer screen may appear slightly different for each screen, so the colors of these mini dragons may be slightly different in real life.