Mini Leaf Dragon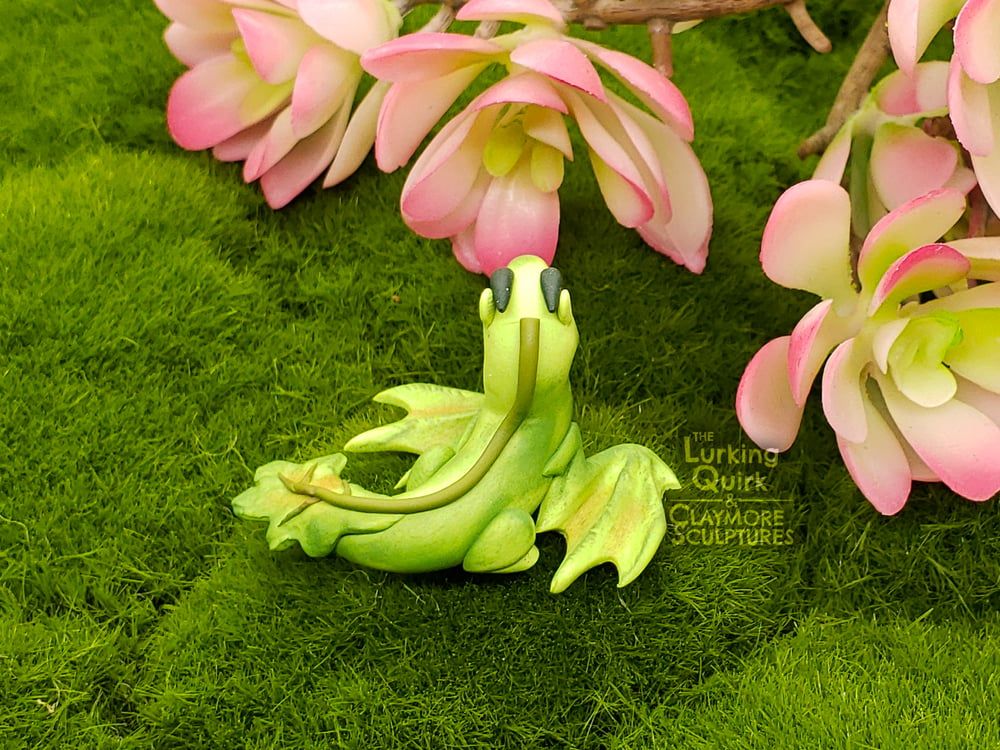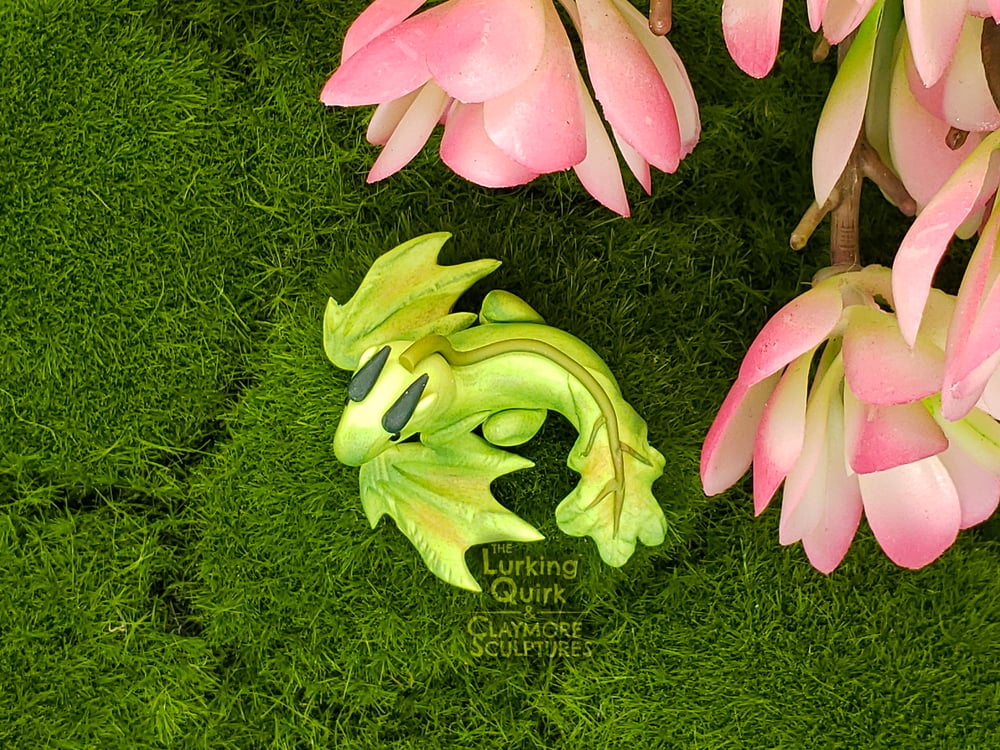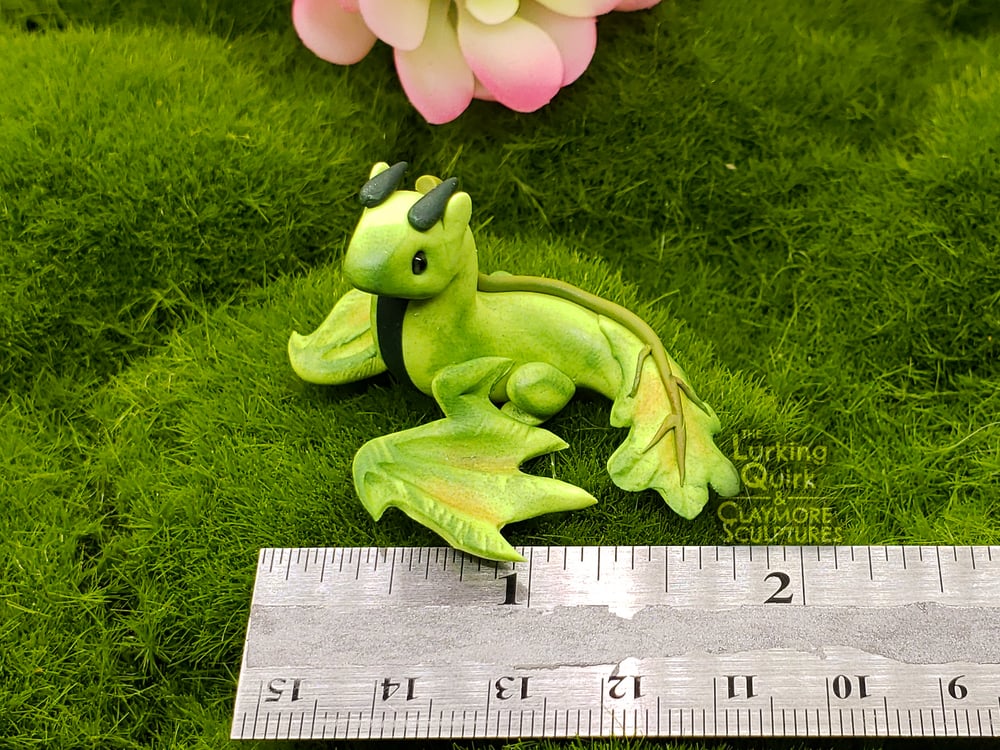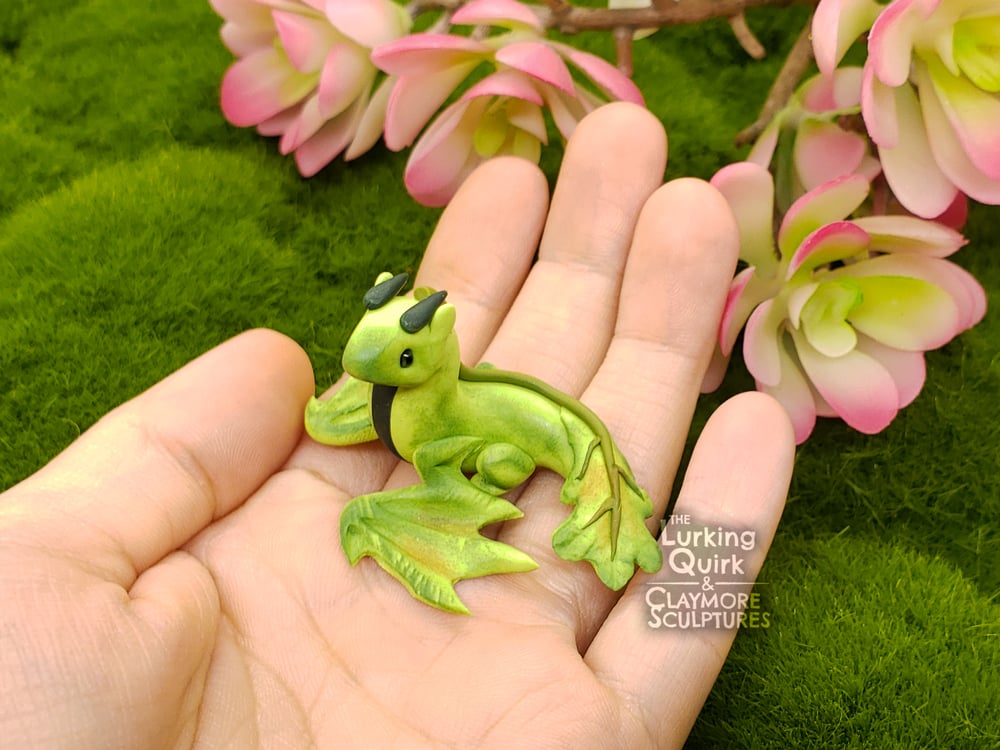 These sculptures are a recurring and MADE TO ORDER design
This mini leaf dragon was crafted from bright green polymer clay and has a lovely leafy tail! The sculpture is then dusted with darker greens and browns for added contrast. The small leaf vein-like ridge that runs down the dragon's back is a muted olive green. The under belly and set of horns were sculpted out of a dark green clay. Small glass beads are used for this dragon's eyes.
This dragon sculpture measures about 1.75 inches by 1.75 inches and about 1 inch tall.
Because each of these dragon sculptures are individually handmade, each one may be slightly different.
Please note that colors on the computer screen may appear slightly different for each screen, so the colors of the dragon may be slightly different in real life.
**Not Intended As A Toy**
If you have any questions about this dragon, please feel free to ask!