Mini Macaron Dragons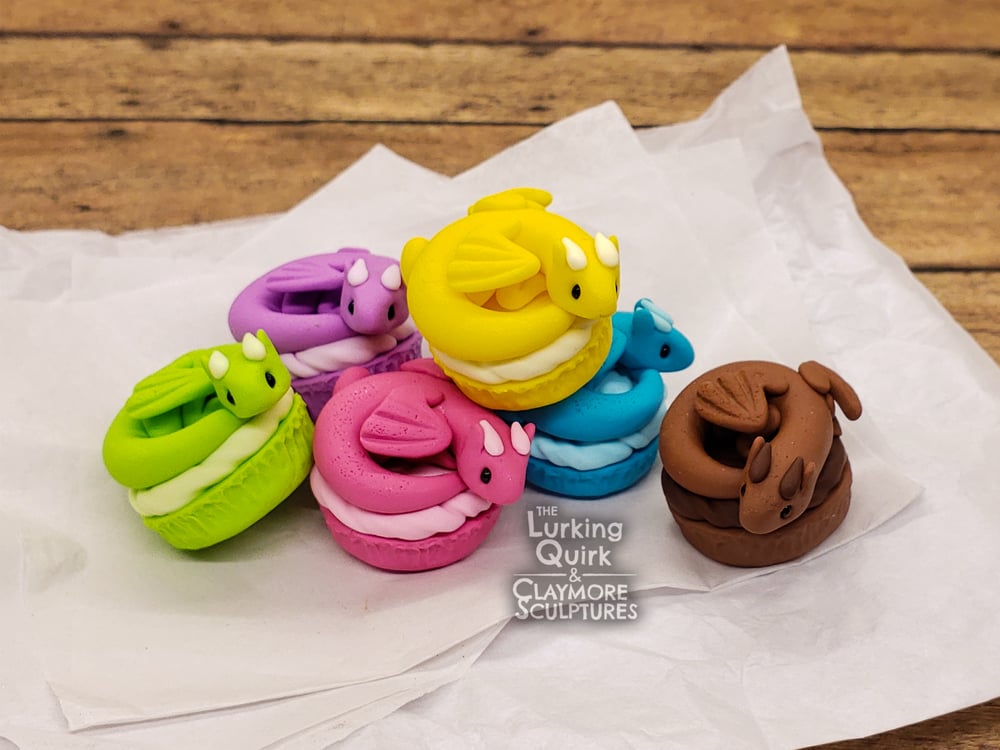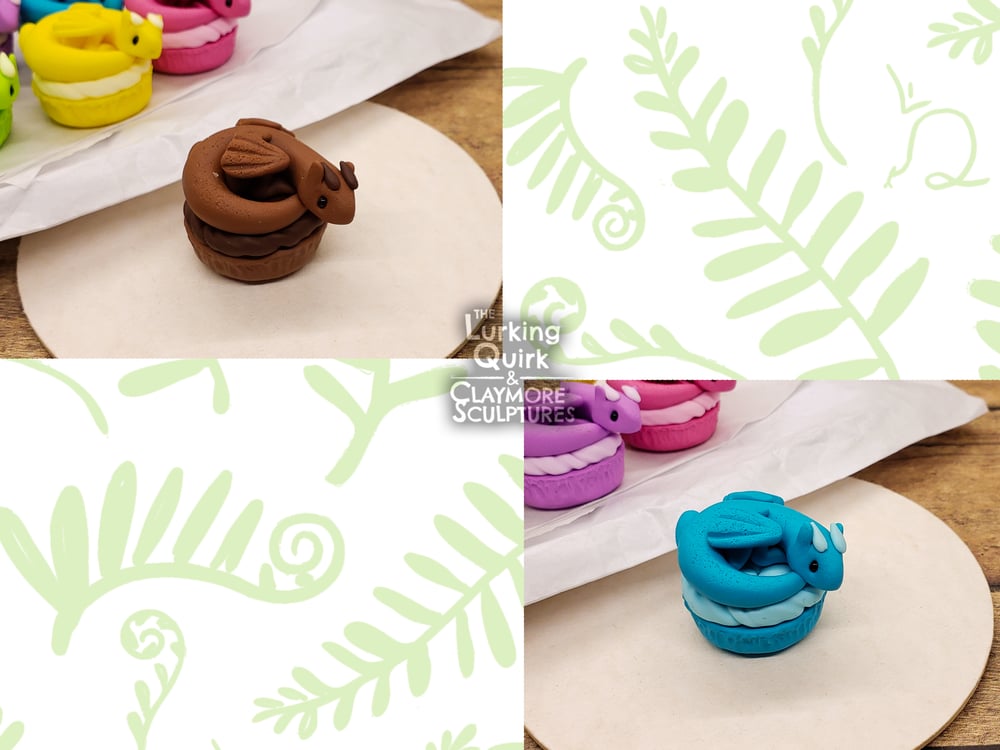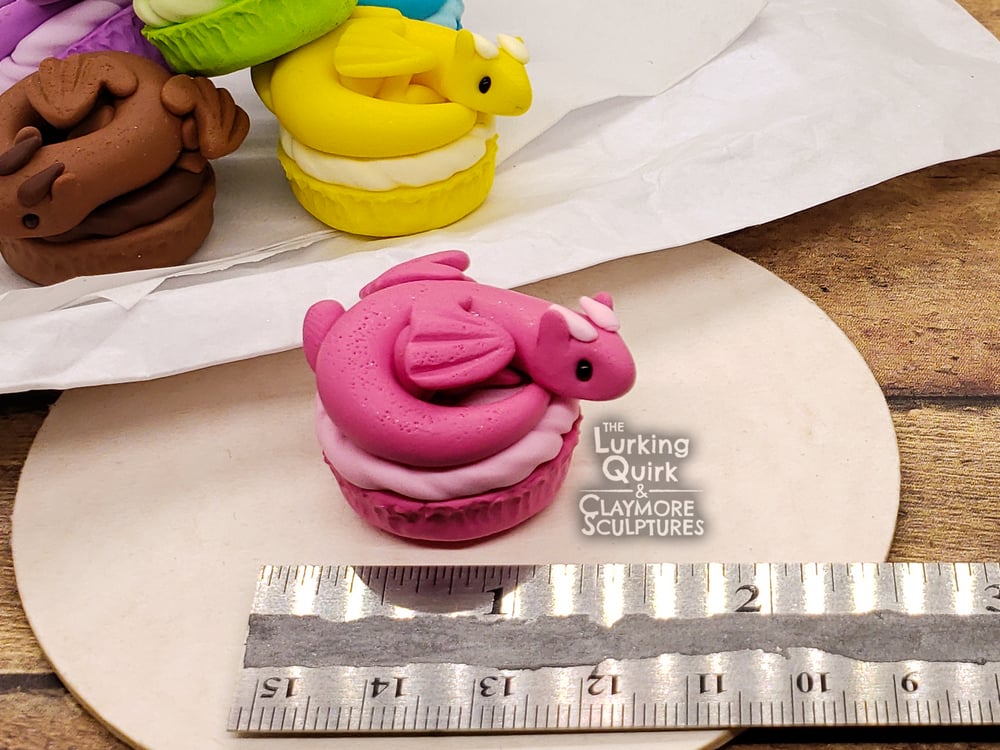 These Dragons are MADE TO ORDER
These mini macaron dragon figurines are hand sculpted from your choice of pin, bright yellow, purple, green, blue, or chocolate brown colored polymer clay with matching bottom shell. Swirly clay icing sits between the dragon and the bottom cookie. The set of horns were sculpted from the same color as the icing!
Small black glass beads are used for the dragon's eyes.
Each dragon sculpture will measure about 1.25 inches by 1.25 inches and about 1 inch tall - making 'em an excellent companion!
Please note that colors on the computer screen may appear slightly different for each screen, so the colors of the dragon may be slightly different in real life.
*DO NOT EAT- POLYMER CLAY IS NOT EDIBLE*
**Not Intended As A Toy**
If you have any questions about this dragon, please feel free to ask!