Mini Polymer Clay Pumpkin Patch Dragon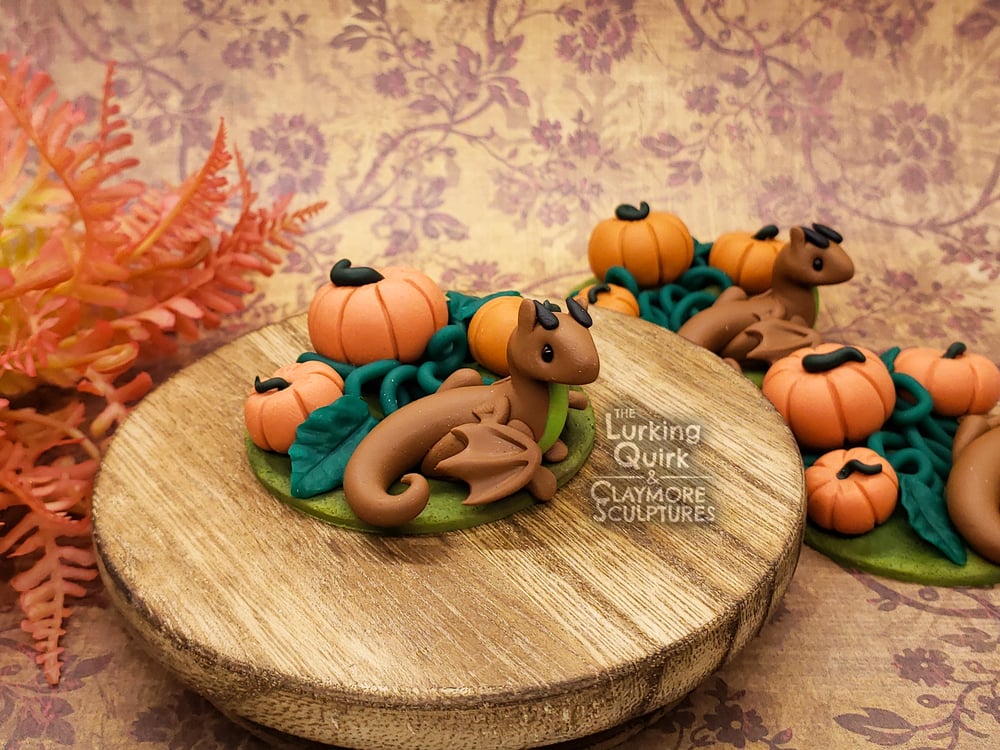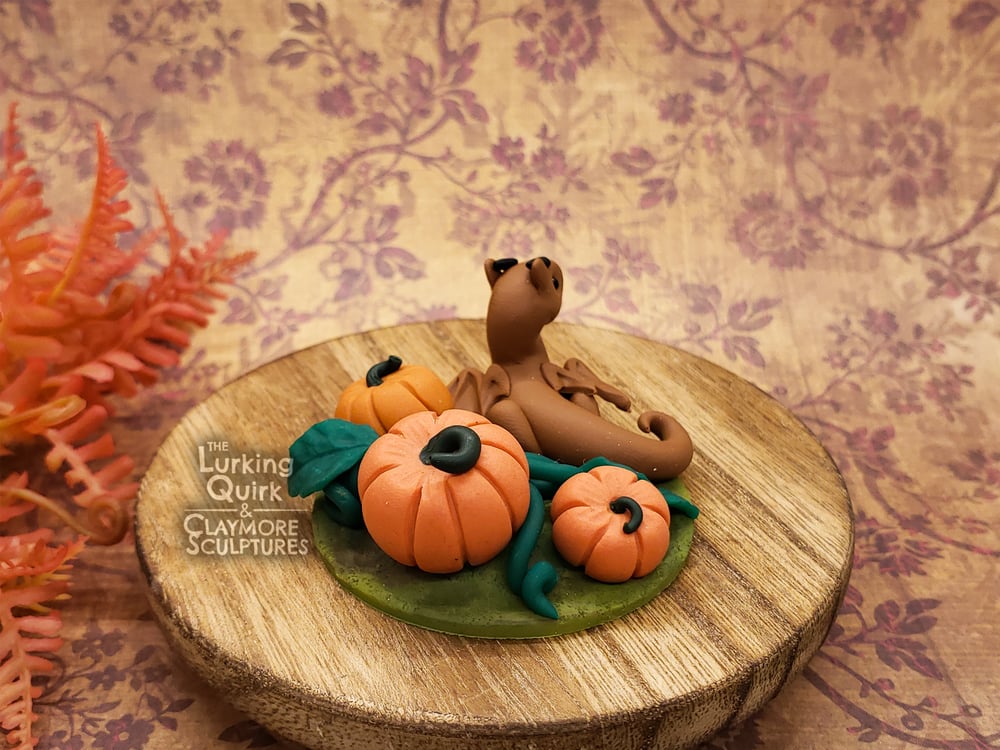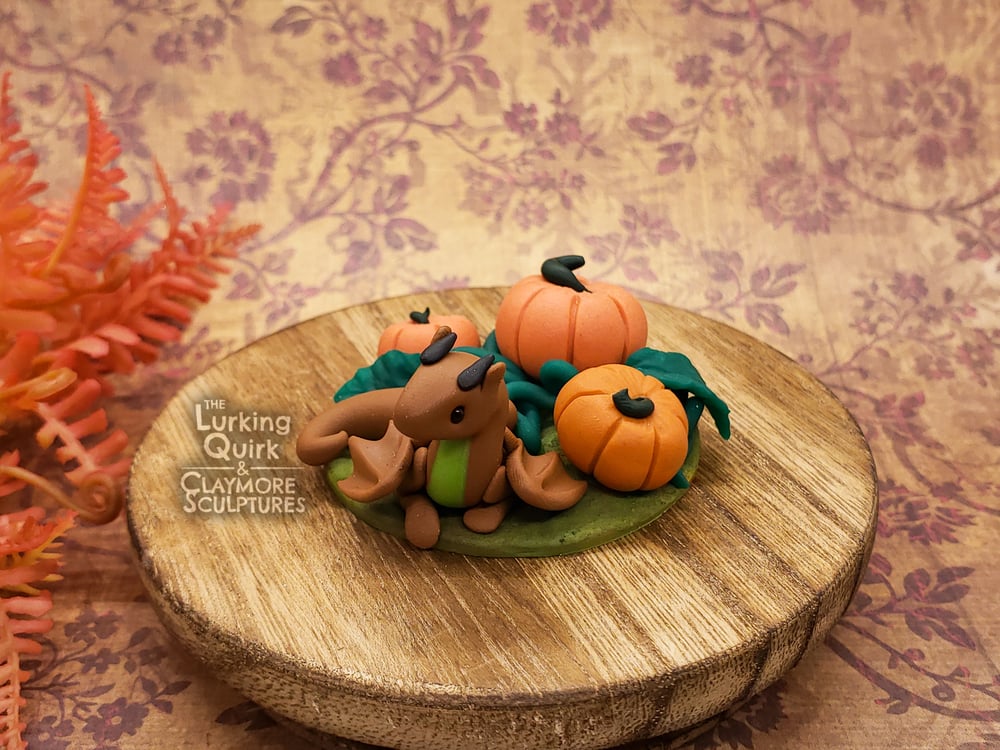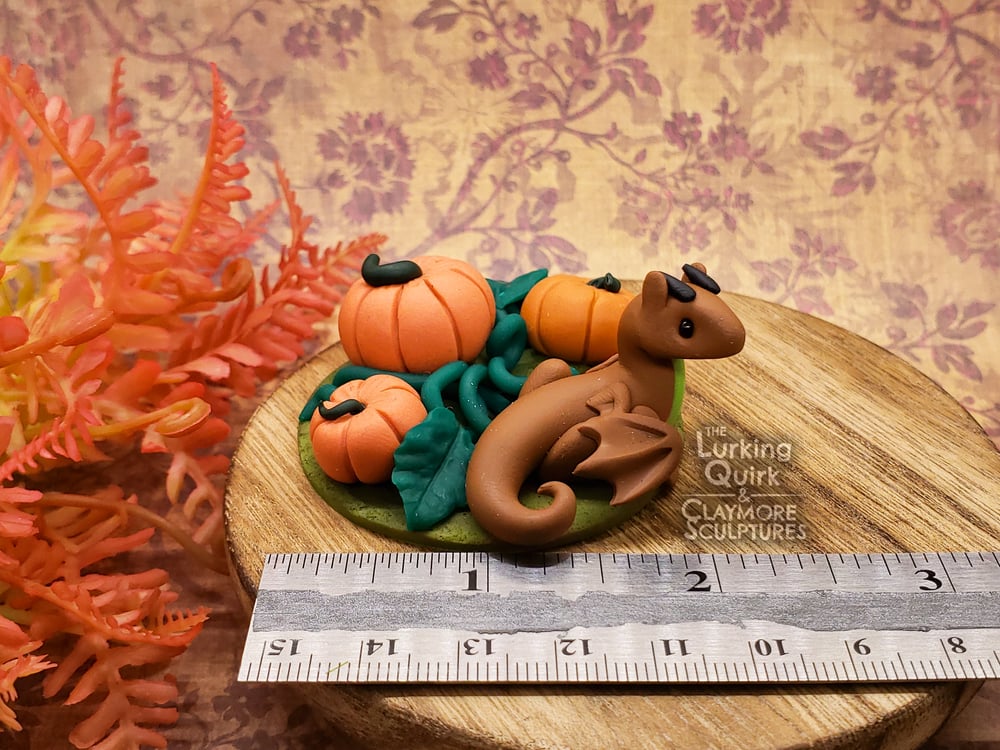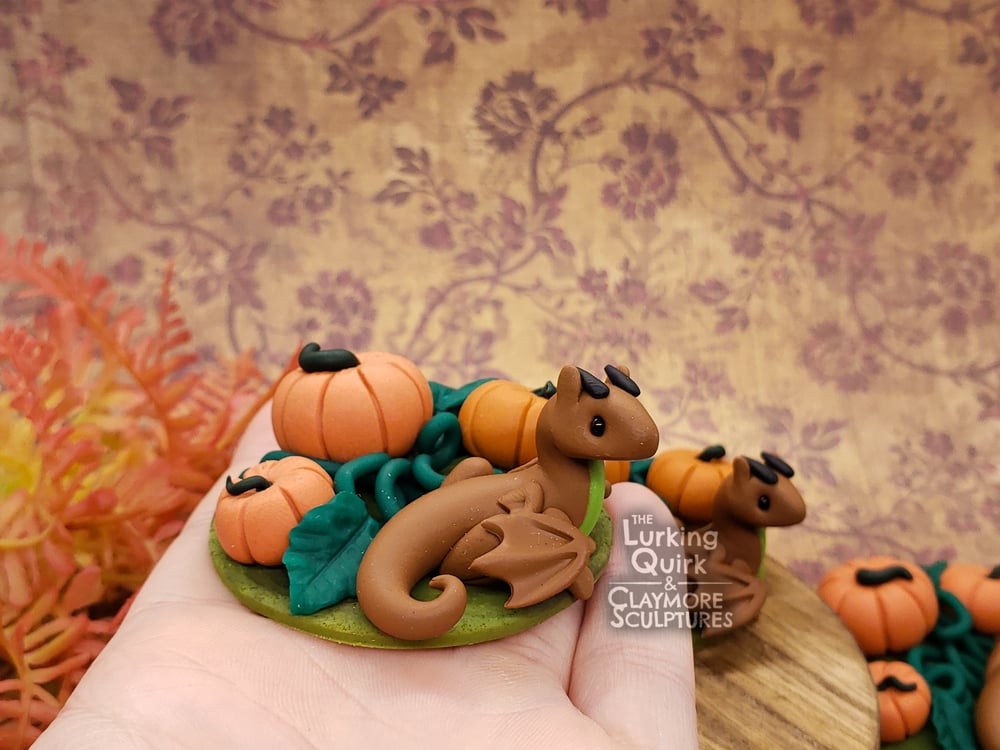 Dragon in a Pumpkin Patch - MADE TO ORDER
The dragon was hand sculpted from a midtone brown polymer clay - completed with black glass beads for eyes, bright green for the underbelly, and small black horns. The hand sculpted pumpkin patch scene is entirely made out of polymer clay - with a muted orange for the pumpkins, dark green for the vines and leaves, and finally, an olive green clay was used as the 2 inch base.
The sculpture measures 2 inches wide, 2 inches deep, and 1.25 inch tall.
•Please allow 1-2 weeks for creation
***Since these sculptures are made to order and all handmade, there may be slight differences from the reference photos***
Please note that colors on the computer screen may appear slightly different for each screen, so the colors of the dragon may be slightly different in real life.
**Not Intended As A Toy**