Mini S'mores Dragon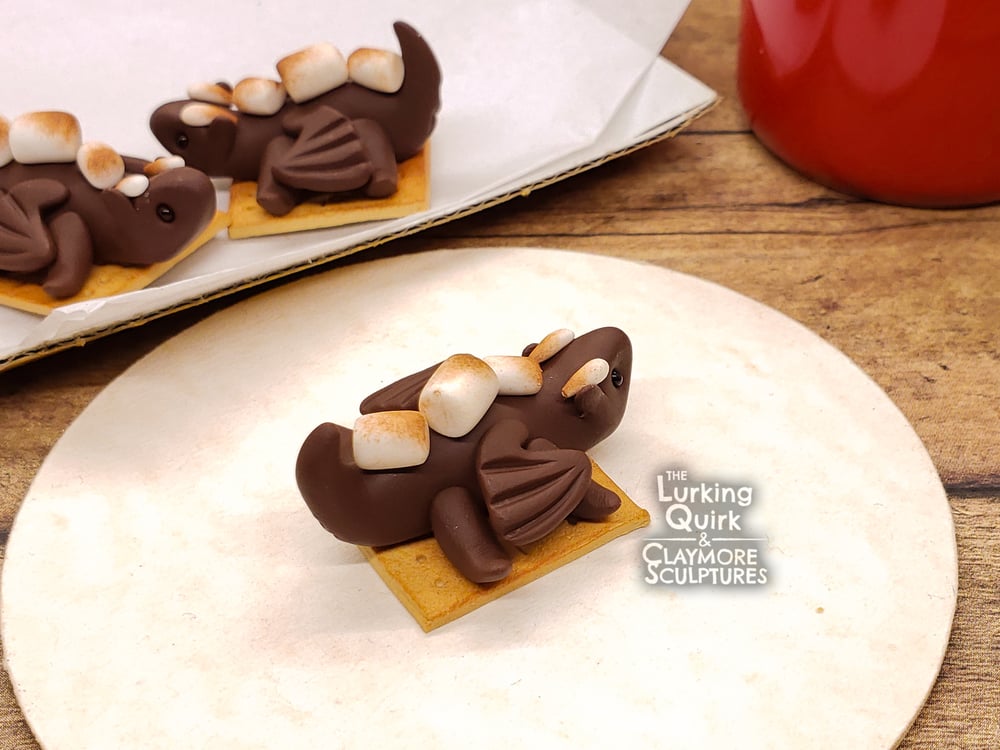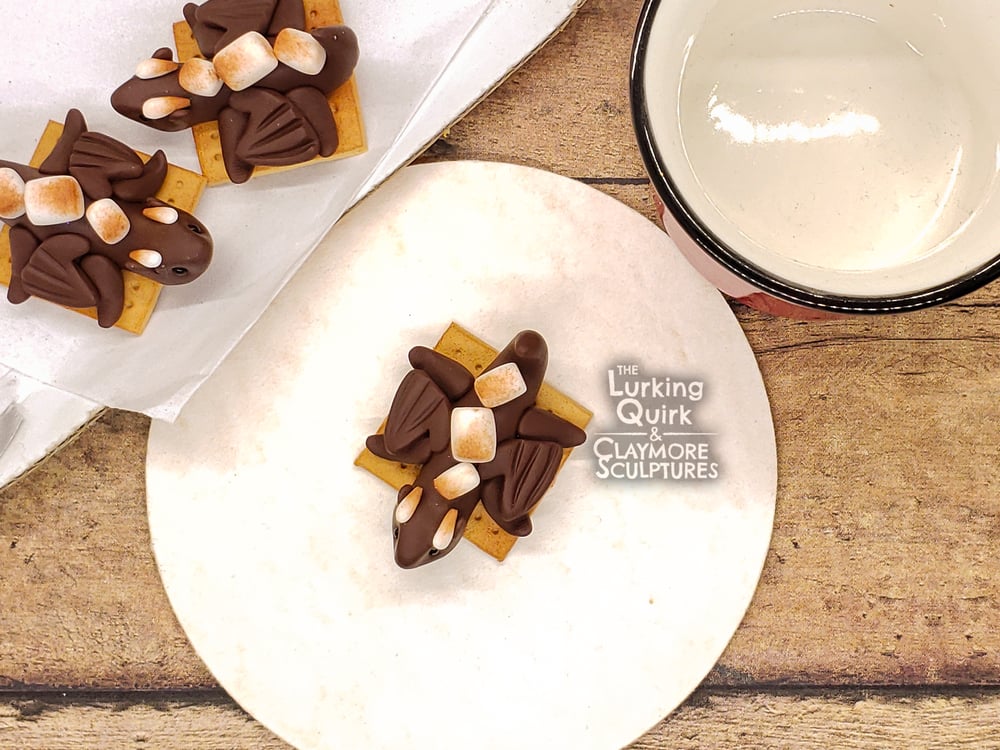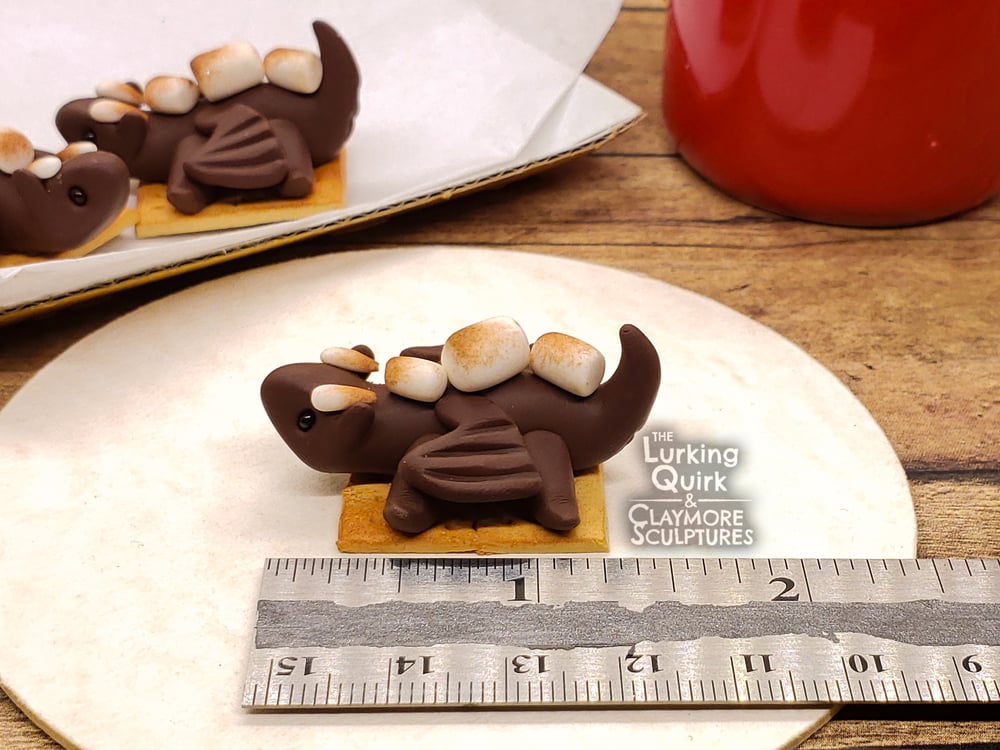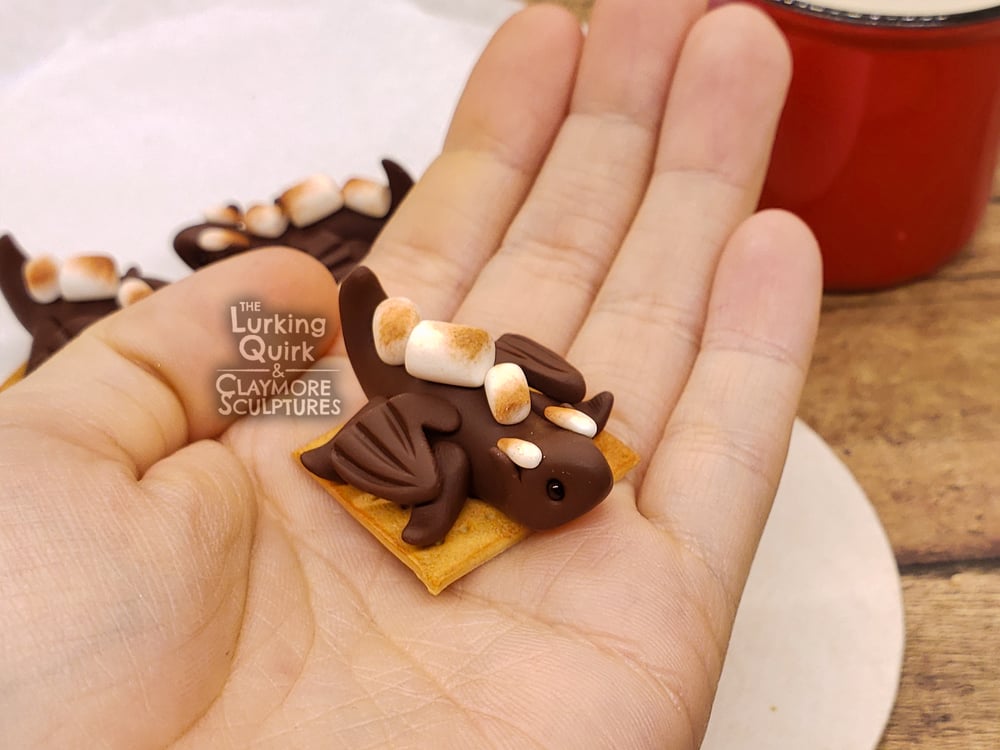 These Dragons are MADE TO ORDER
This dragon figurine was hand sculpted from dark brown colored polymer clay while the tasty looking clay graham cracker was created out of tan polymer clay then dusted with brown pastels. The set of horns were and marshmallows were sculpted out of a white polymer clay and dusted with pastels to toasty perfection.
Small glass beads are used for this dragon's eyes.
This dragon sculpture measures .75 inches tall, 1.25 inches wide, and 2 inches deep.
Please note that colors on the computer screen may appear slightly different for each screen, so the colors of the dragon may be slightly different in real life.
**Not Intended As A Toy**