Large Purple and Blue Dragon with Full Dice Set - Polymer Clay Sculpture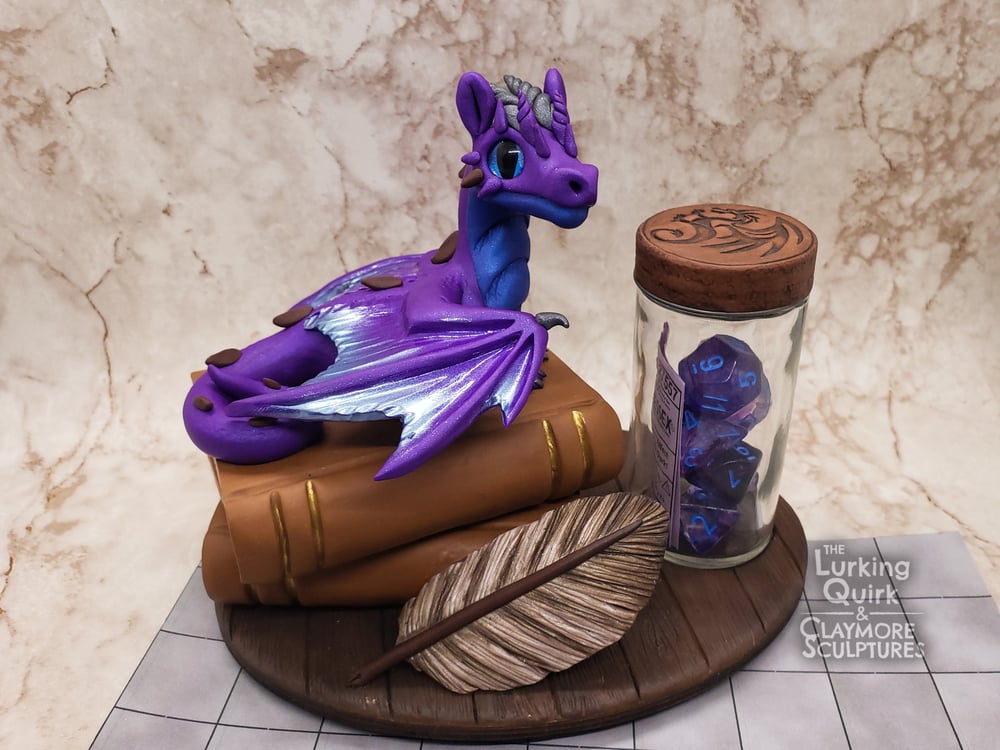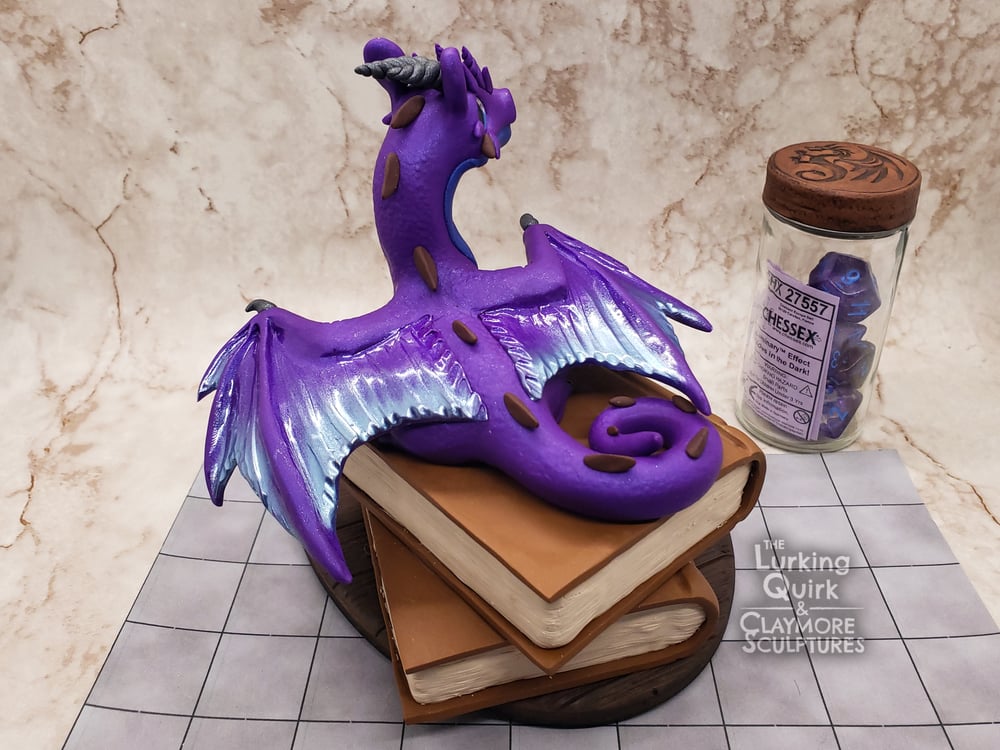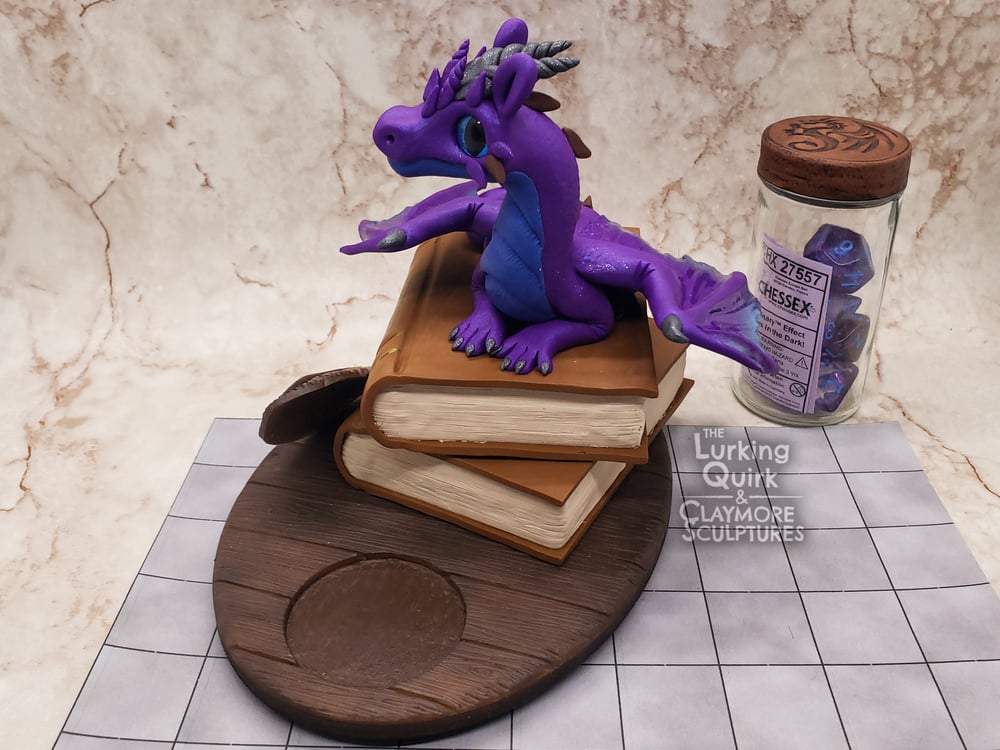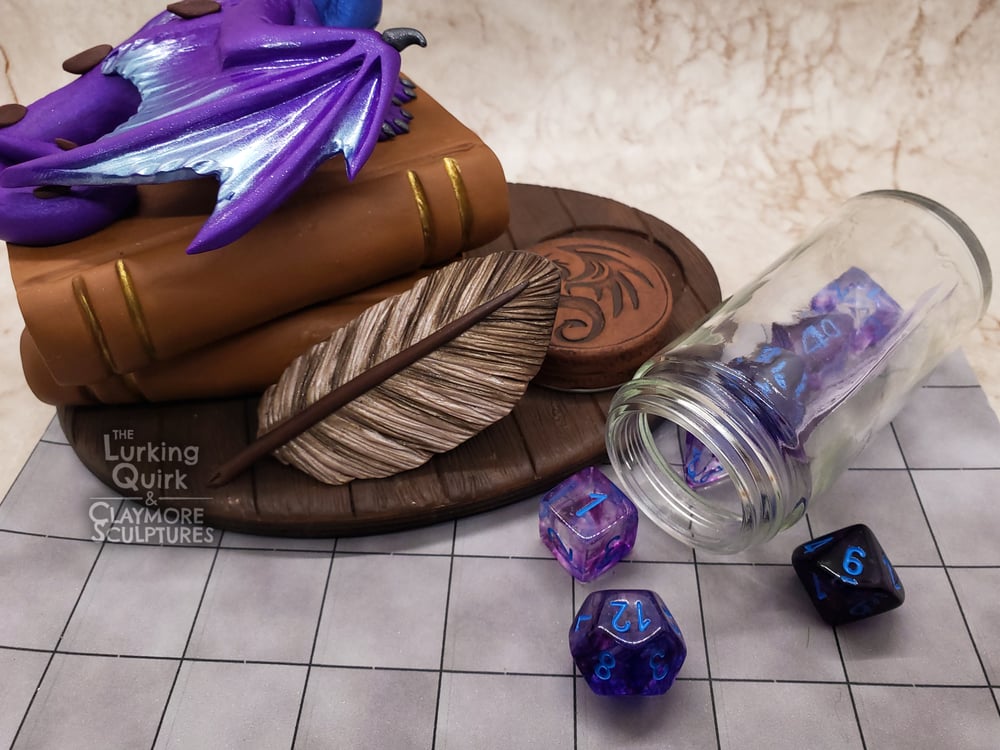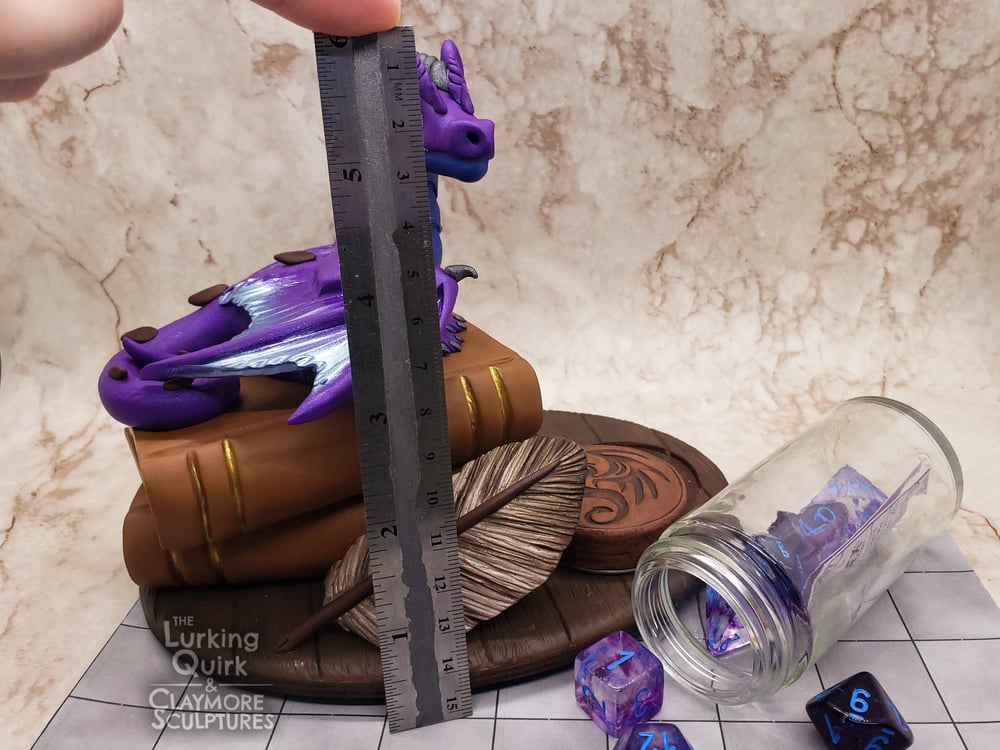 Sitting atop a stack of hand sculpted books, this large dragon figurine was hand sculpted with from a shimmery purple polymer clay- accented with blue for the underbelly and dark brown scales that run down the back of this dragon figurine! The wing membranes are dusted with light blue mica powder to complement this dragon's color scheme. The set of horns were sculpted out of twisting silver polymer clay. This sculpture is complete with a removable glass bottle that holds a full set of matching dice for your next table top rpg session!
Every dragon figurine has hand-painted glass eyes; this dragon has blue eyes.
This dragon sculpture measures about 7 inches by 5.5 inches and about 5.75 inches tall.
Please note that colors on the computer screen may appear slightly different for each screen, so the colors of the dragon may be slightly different in real life.
**Not Intended As A Toy**
If you have any questions about this dragon, please feel free to ask!