Sally Polymer Clay Sculptuure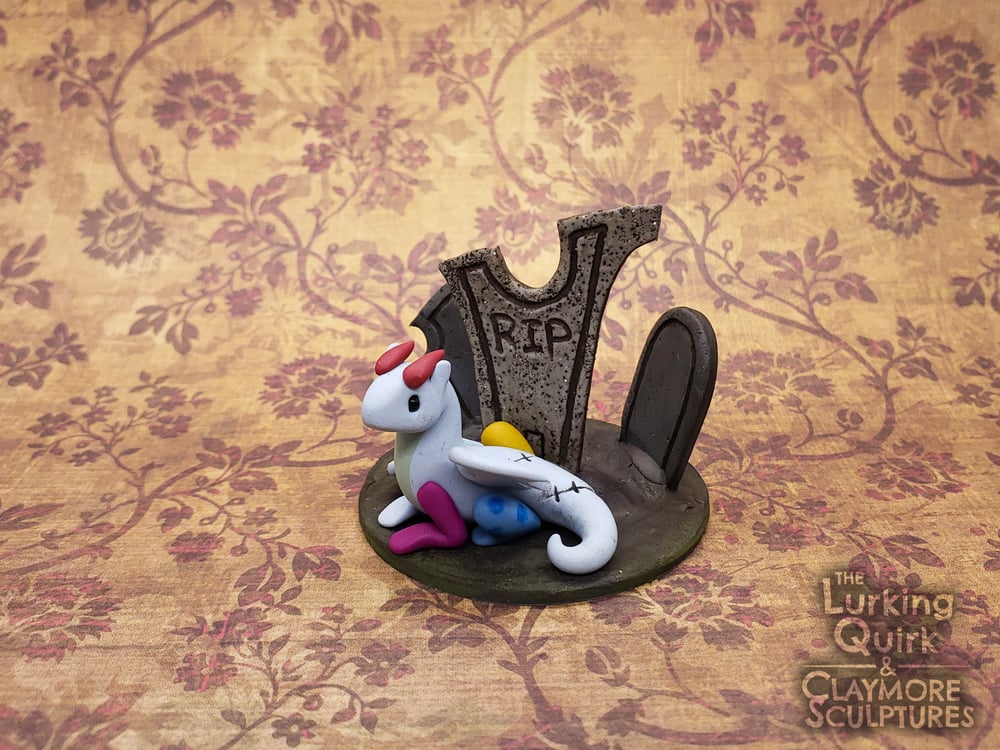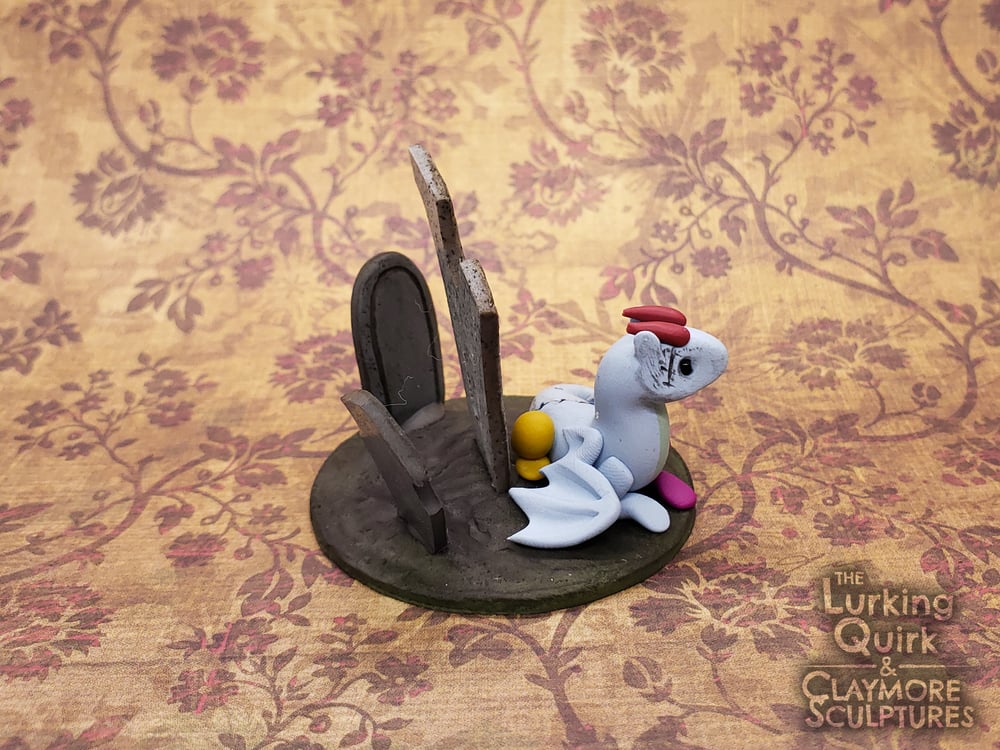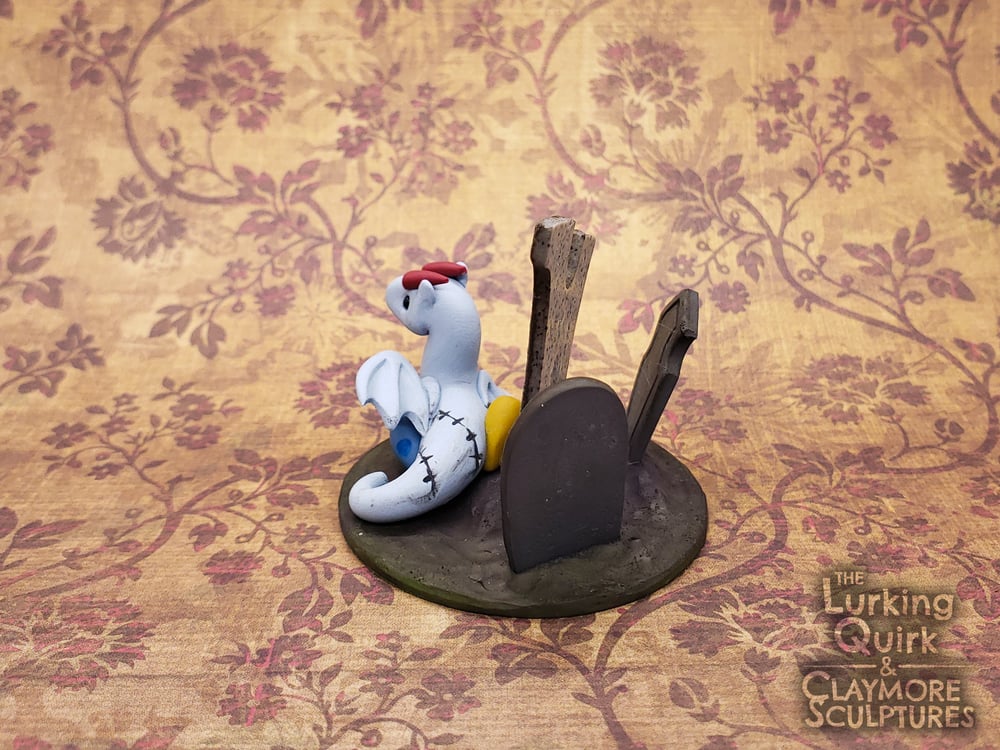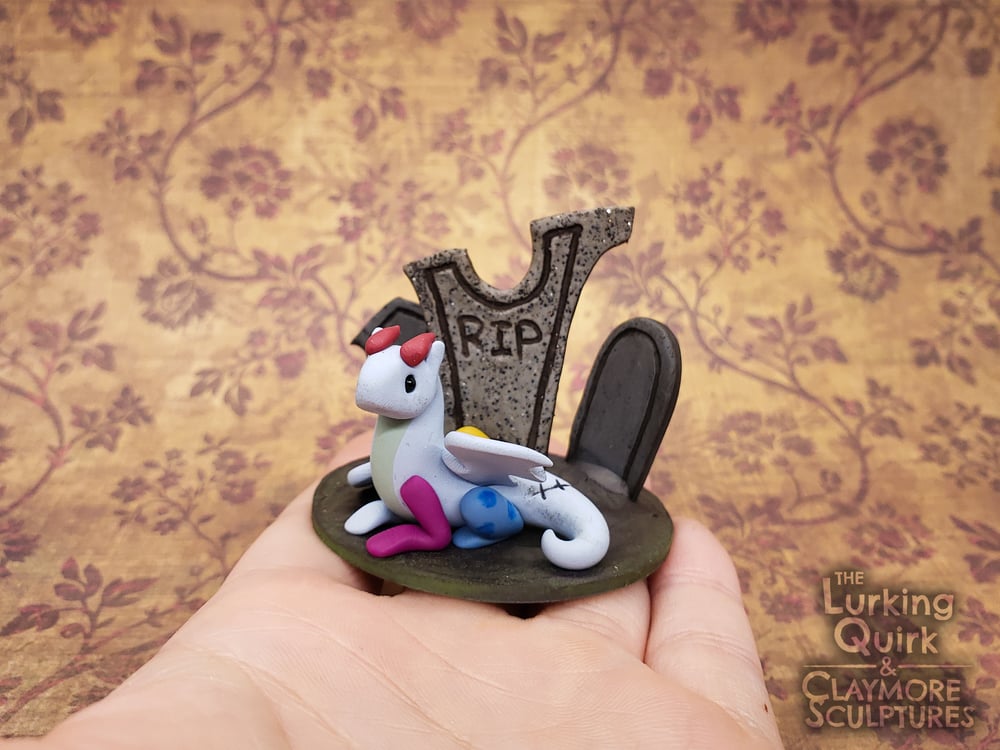 ORIGINAL PRICE- $26
This dragon was hand sculpted from a light blue polymer clay - completed with black glass beads for eyes, and accented with red polymer clay horns, one magenta leg, one muted yellow leg, and one dark blue leg with blue spots, all inspired by Sally's dress. Sally is of course sitting in a graveyard made of gray polymer clay headstones. Everything sits on a 2 inch clay base to complete this sculpture.
The sculpture measures 2 inches wide, 2 inches deep, and 1.5 inch tall.
Please note that colors on the computer screen may appear slightly different for each screen, so the colors of the dragon may be slightly different in real life.
**Not Intended As A Toy**
If you have any questions about this dragon, please feel free to ask!