Small Pumpkin Pie Polymer Clay Dragon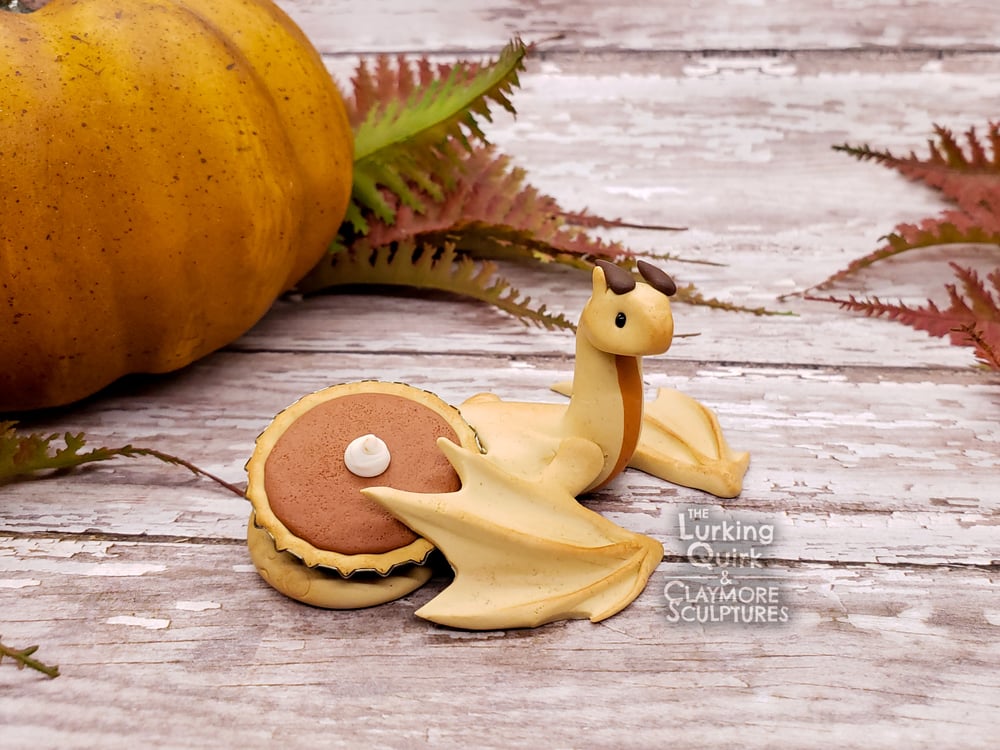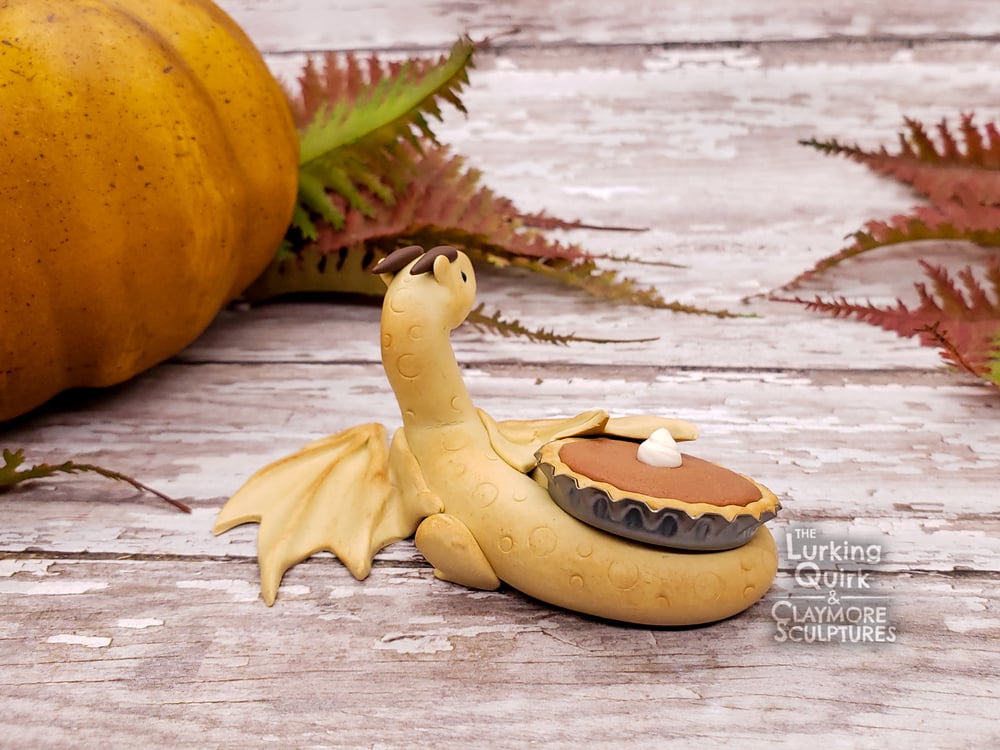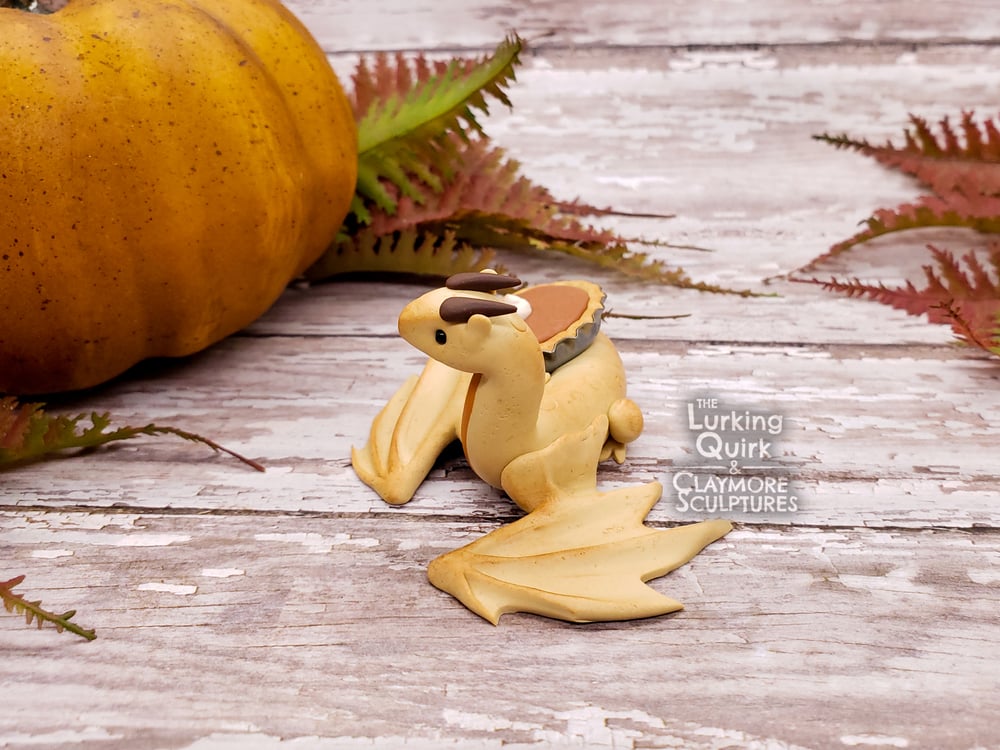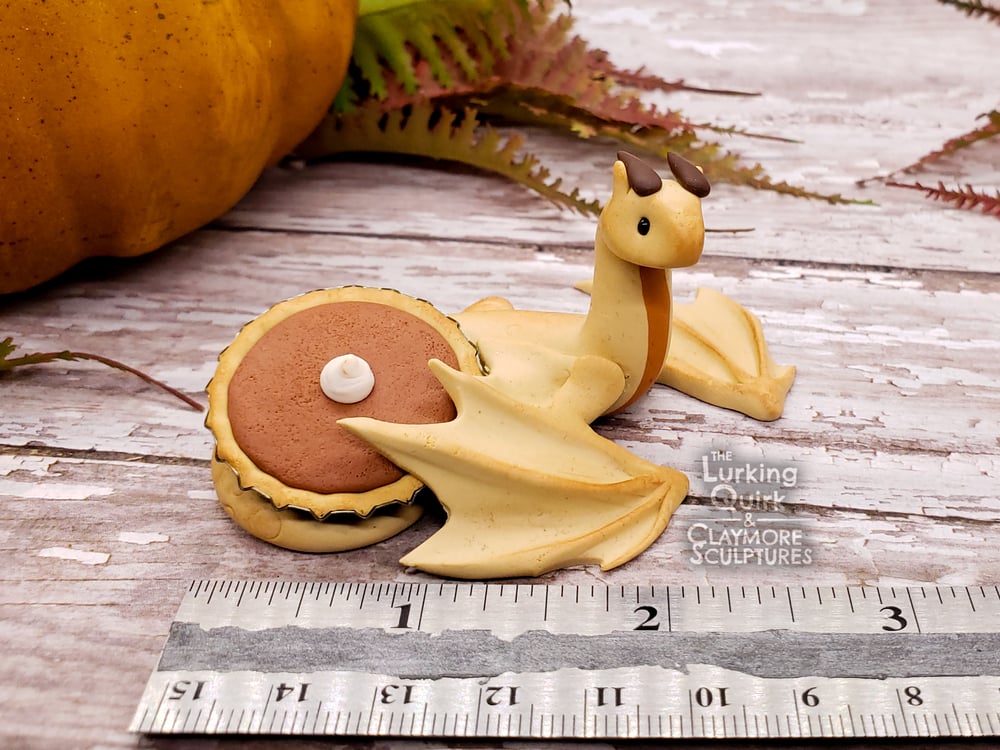 Small Pumpkin Pie Dragon
This listing is for 1 pie dragon
This dragon figurine was hand sculpted from light beige colored polymer clay and lightly dusted with brown pastels. Muted orange was used as the underbelly. The set of horns were sculpted out of a dark brown polymer clay.
The tasty looking clay pie was created out of the same light beige colored clay and a dark orange was used for the filling. This pie has a little polymer clay swirl of whipped cream in the middle.
Small glass beads are used for this dragon's eyes.
This dragon sculpture will measure about 3 inches wide, 2 inches deep, and 1.5 inches tall. Please note that these sculptures are all handmade, so some variation may occur.
Please note that colors on the computer screen may appear slightly different for each screen, so the colors of the dragon may be slightly different in real life.
**Not Intended As A Toy**