Sugar Plum Themed Dragon Christmas Ornament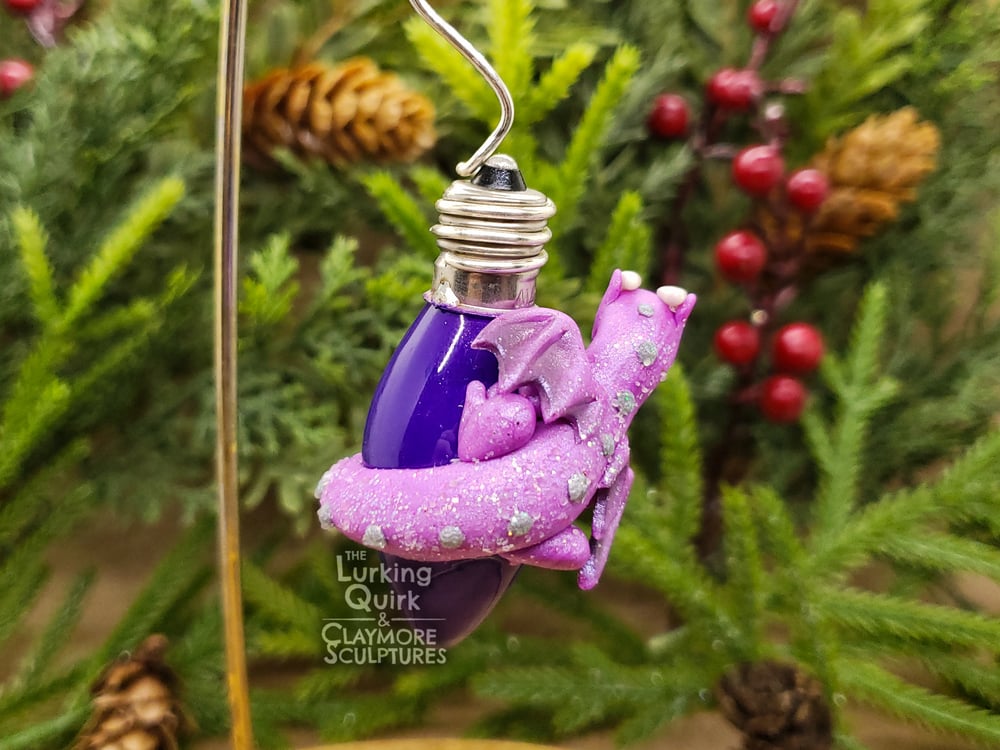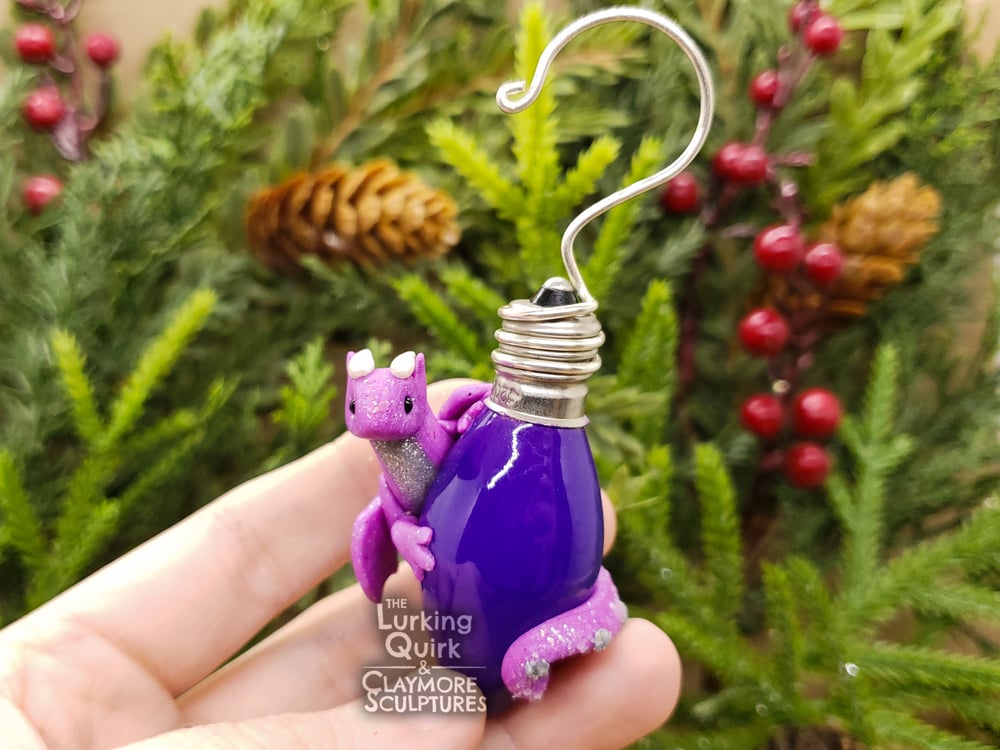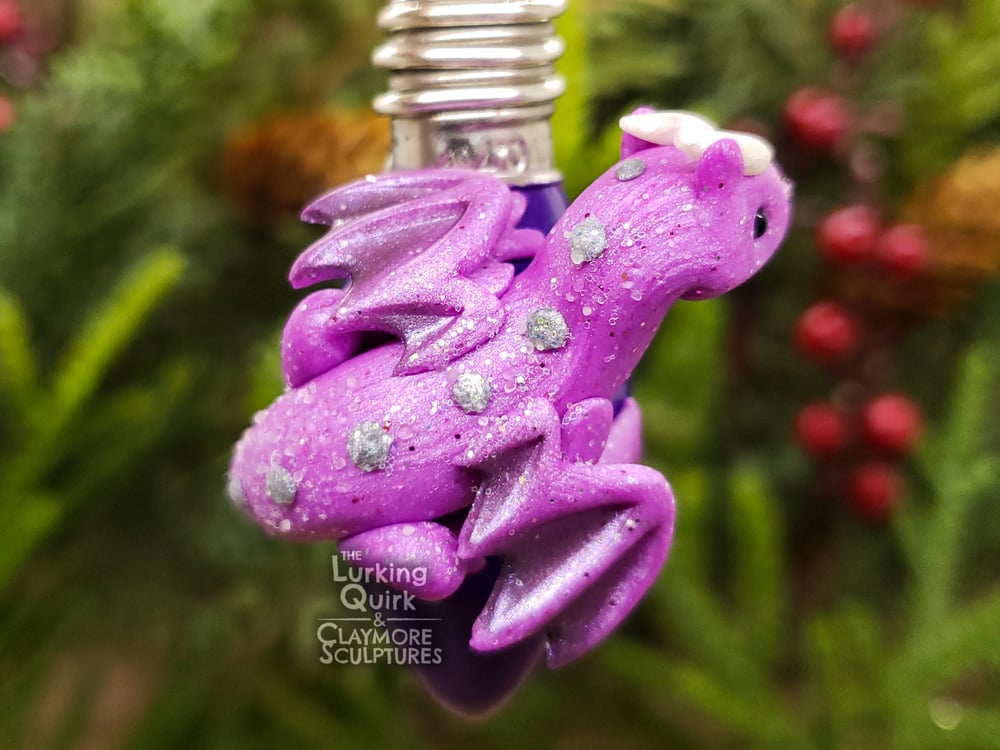 These Dragons are MADE TO ORDER
Sculpted around an actual C7 light bulb, these dragon Christmas ornaments are sculpted with a glittery purple polymer clay and accented with a silver glitter for the underbelly and silver polymer clay scales down the back, complete with a deep purple mica on the wing membranes . The horns were created from pearl white polymer clay.
Each dragon ornament measures a little more than 3 inches tall including the wire hanger, and roughly 1.5 by 1.5 inches width and depth.
Though these dragon ornaments are crafted using the same colors of clay and positioned in the same pose, each one is hand sculpted, so, each dragon will be slightly unique.
Please note that colors on the computer screen may appear slightly different for each screen, so the colors of the dragon may be slightly different in real life.
**Not Intended As A Toy**