Crows in a White Pumpkin Patch - Polymer Clay Sculpture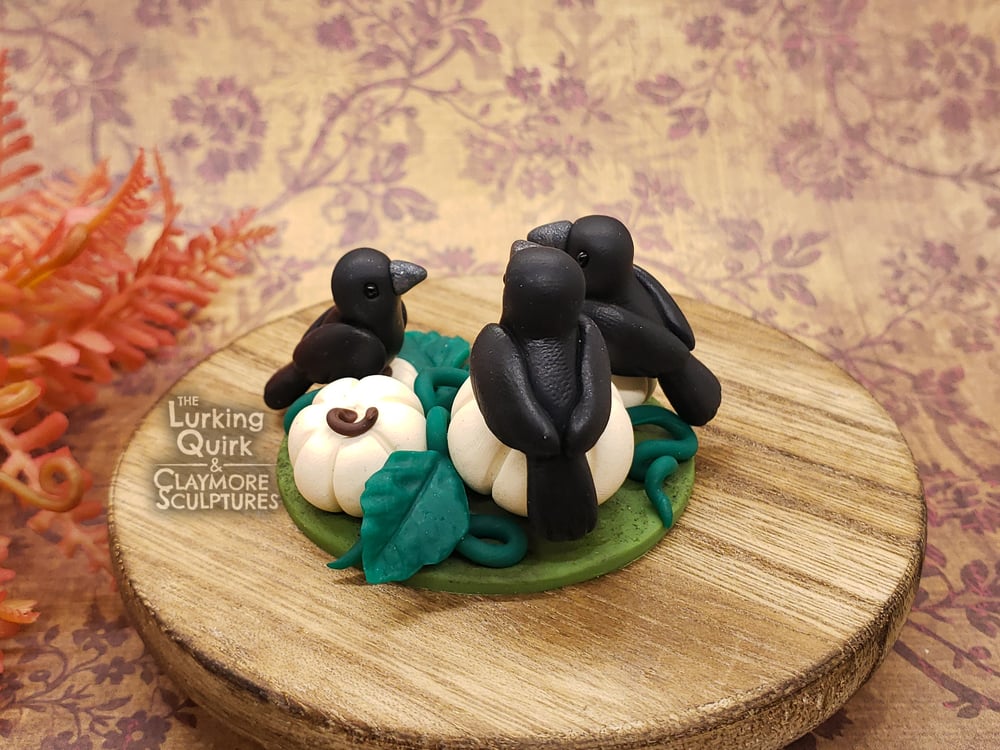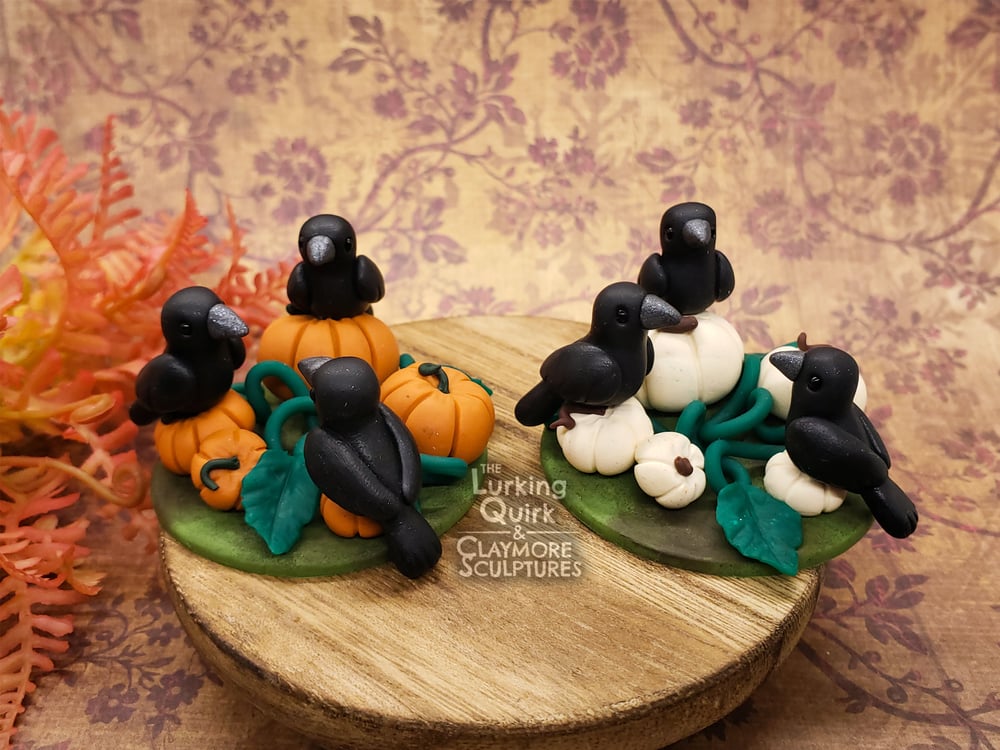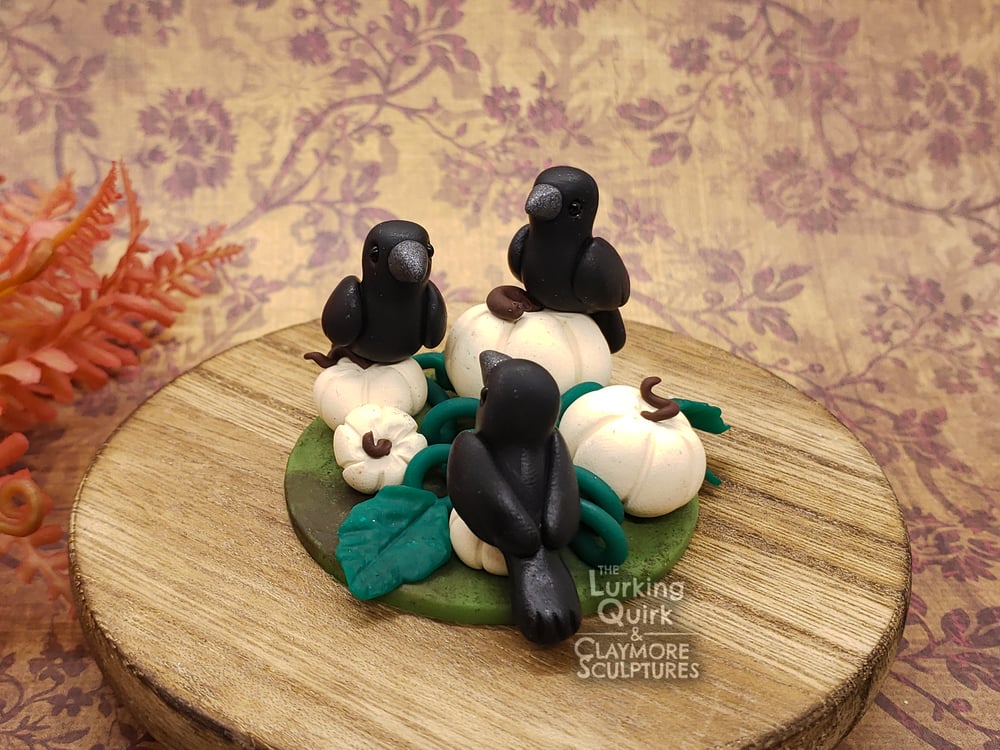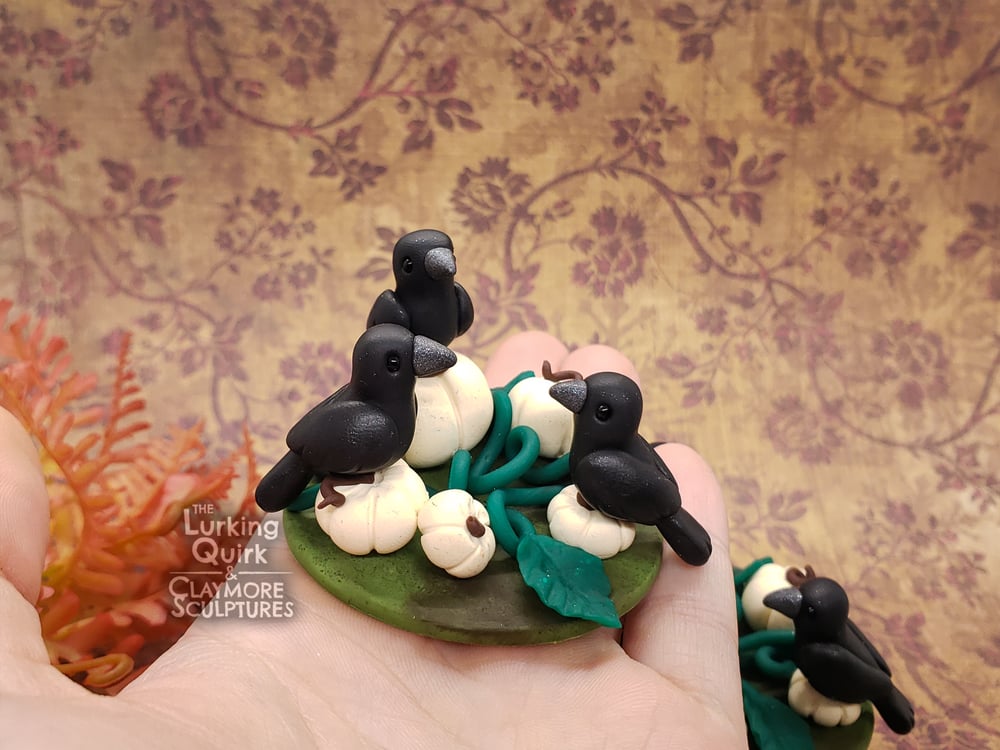 Crows in an White Pumpkin Patch! - MADE TO ORDER
These crows are created out of black polymer clay, accented with a dark pearl gray for the beak, and two small black glass beads are used as the eyes.
The hand sculpted pumpkin patch scene is entirely made out of polymer clay - with a warm white for the pumpkins, dark green for the vines and leaves, and finally, an olive green clay was used as the 2 inch base.
The sculpture measures 2 inches wide, 2 inches deep, and 1.25 inch tall.
Check out the orange pumpkin variant in our shop too!
•Please allow for 1-2 weeks for creation of this sculpture
***Since these sculptures are made to order and all handmade, there may be slight differences from the reference photos***
**Not Intended As A Toy**