Mini Galaxy Wyvern Dragon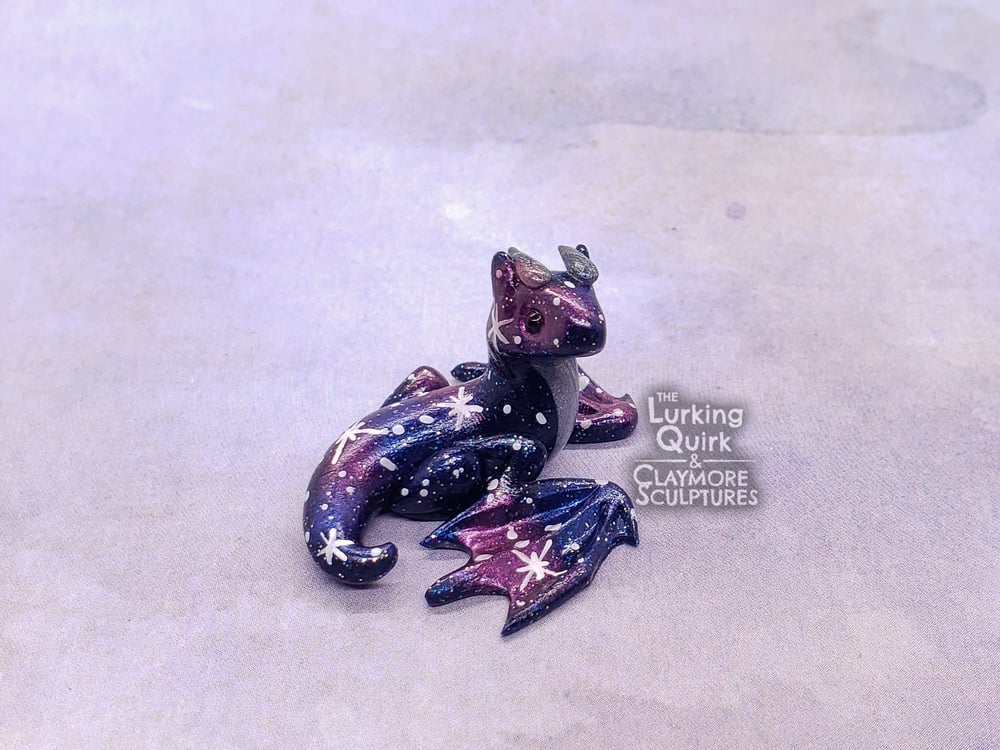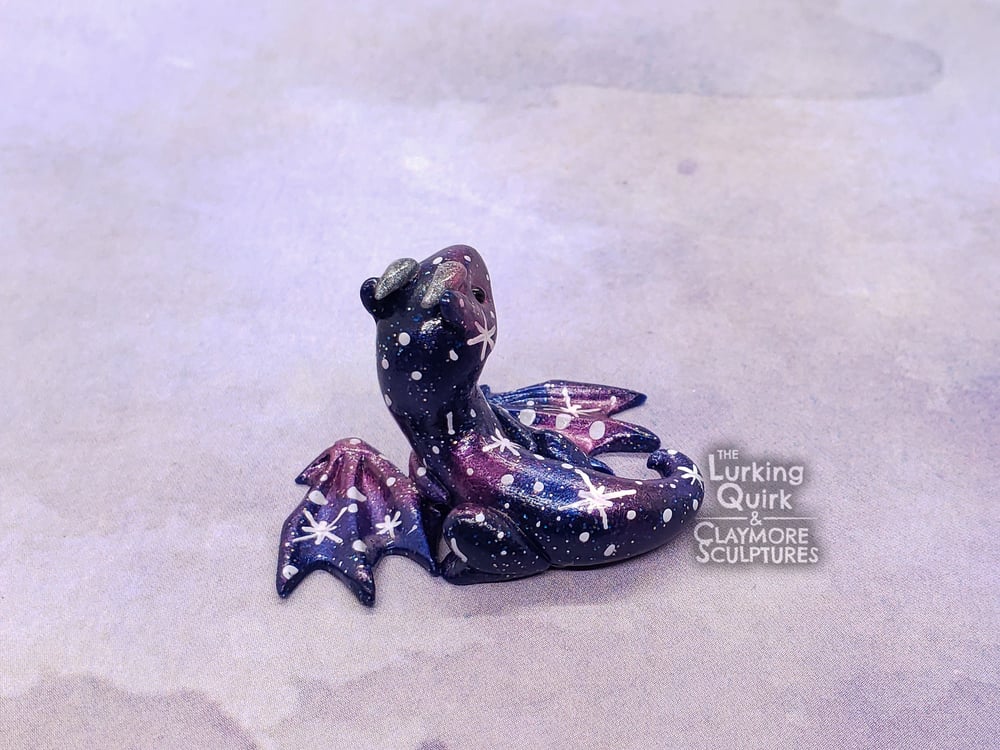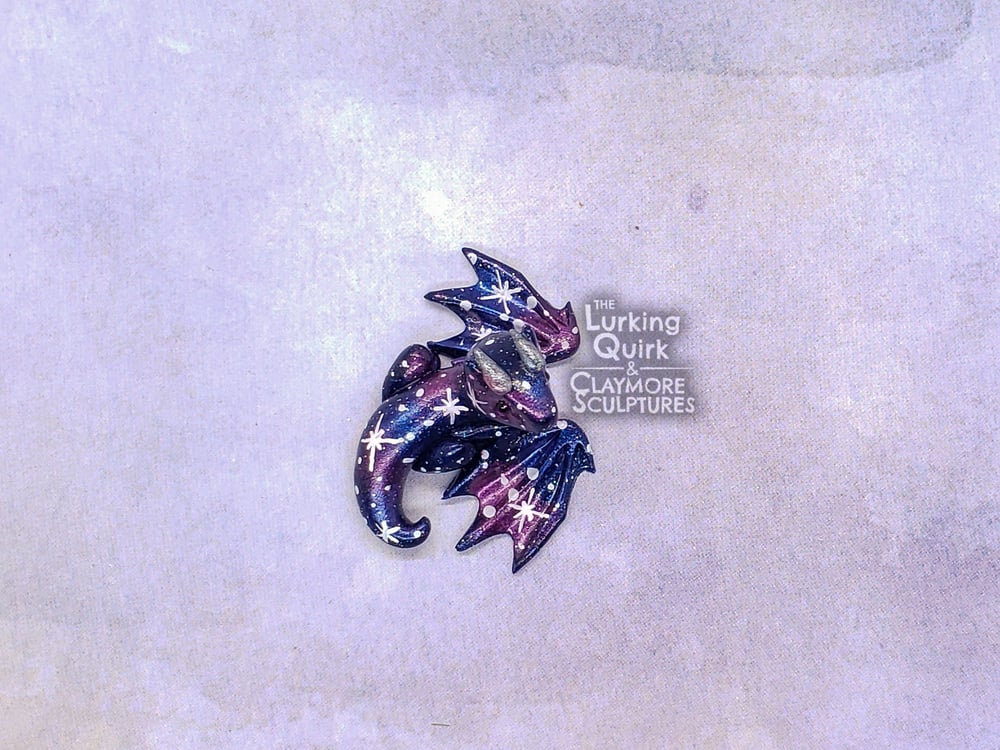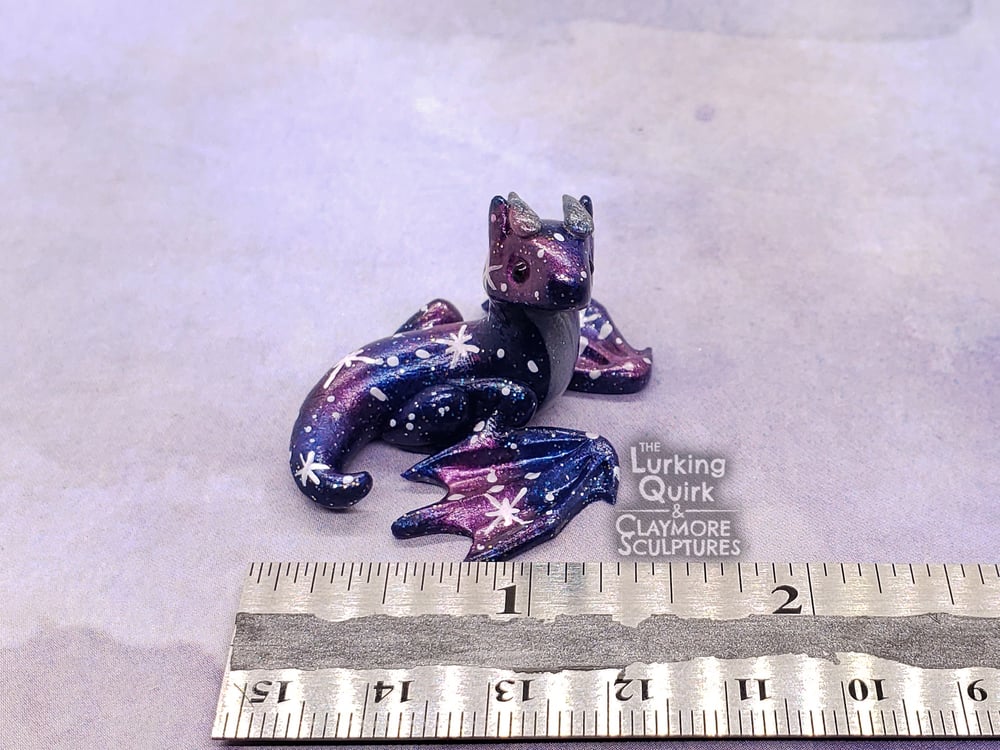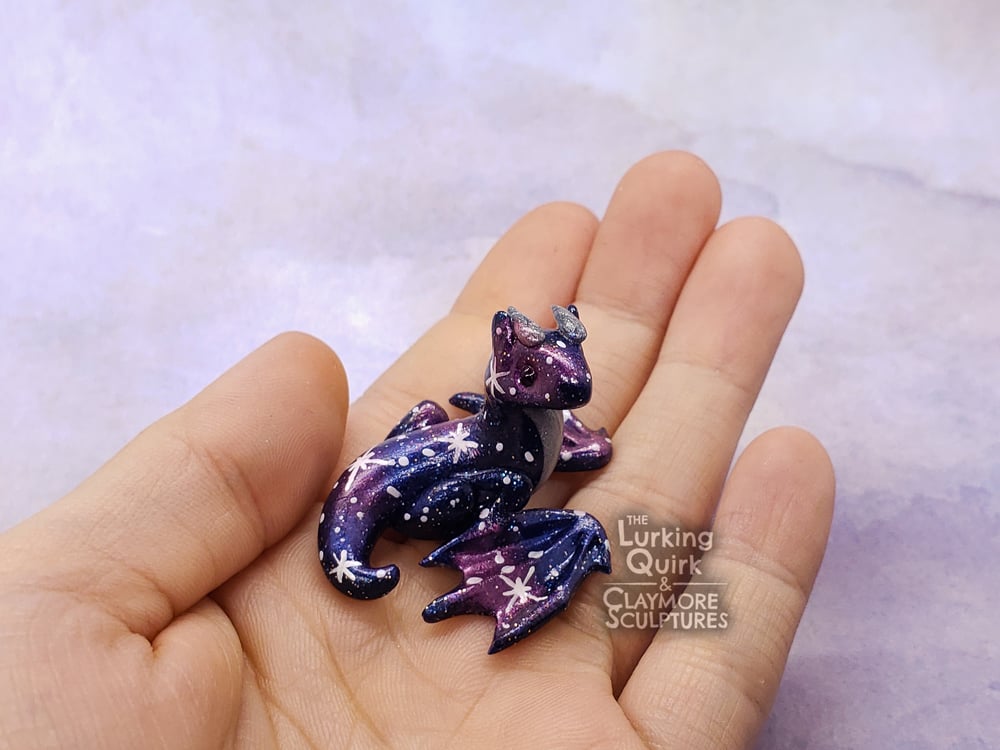 These Dragons are MADE TO ORDER
These dragon figurines are hand sculpted from a dark, glittery blue polymer clay which is then dusted with pink and purple mica powder. Silver polymer clay is used for the belly and horns. Its body is covered in white stars and glazed to a glossy finish. Small glass beads are used for this dragon's eyes!
This listing for is one dragon of the same type, size, and color. Because each of these dragon sculptures are individually handmade, exact positions of tails, ears, horns, etc may vary so the dragon created just for you will be unique (just like real dragons would be).
The overall size of one of these dragons is about 1.25 inches by 1.75 inches and about 1 inch tall.
Please note that colors on the computer screen may appear slightly different for each screen, so the colors of these mini dragons may be slightly different in real life.