Phoenix Hard Enamel Pin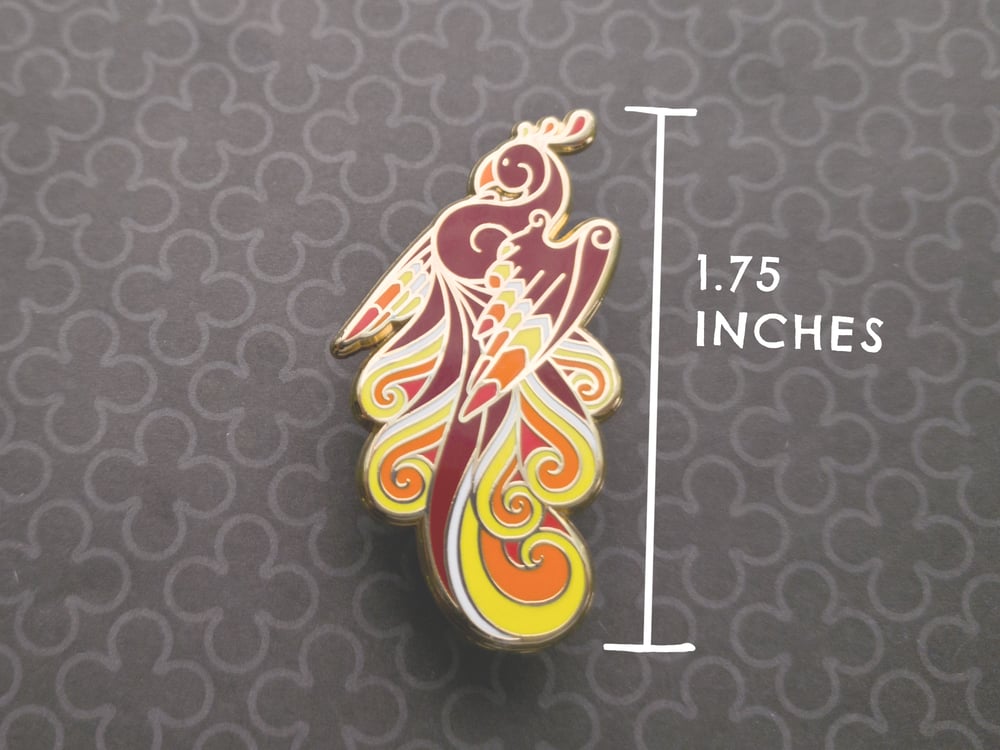 This phoenix hard enamel pin is plated with a bright, shiny gold and colored with an array of fiery enamel. The back is complete with 2 posts for extra stability and stamped with our company name! The swirling design is both abstract and elegant and perfect for anyone who loves fantasy, mythology, or collects unique enamel pins.
The pin measures 1.75inches tall.
Each pin comes on its own backing card.
**Not A Toy**