Small Sleeping Mushroom Dragon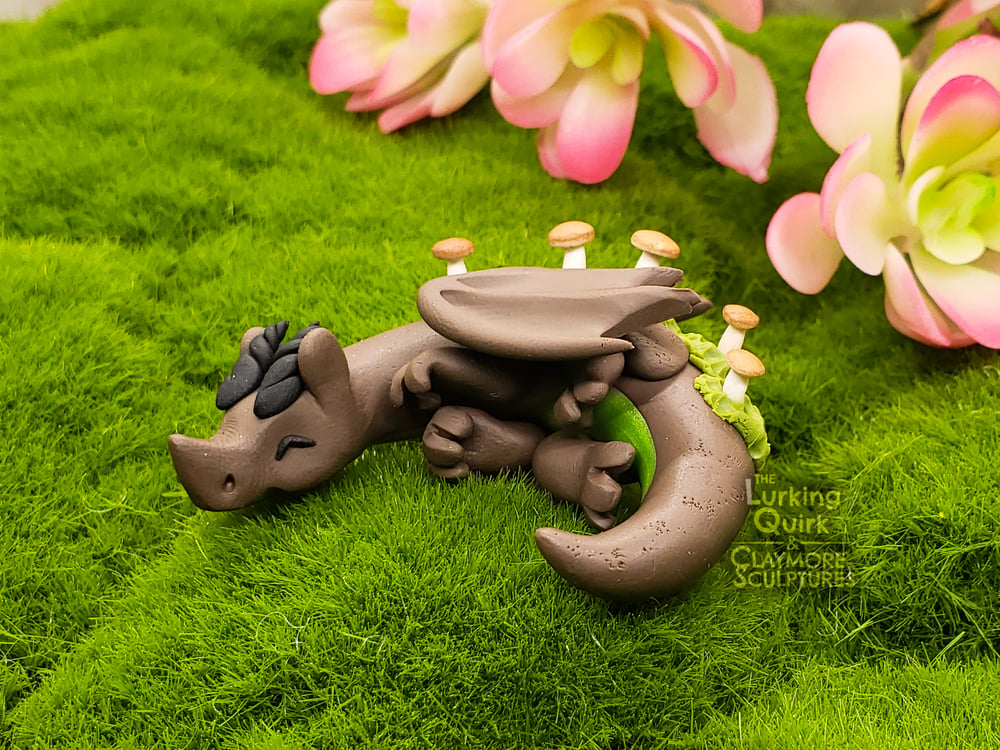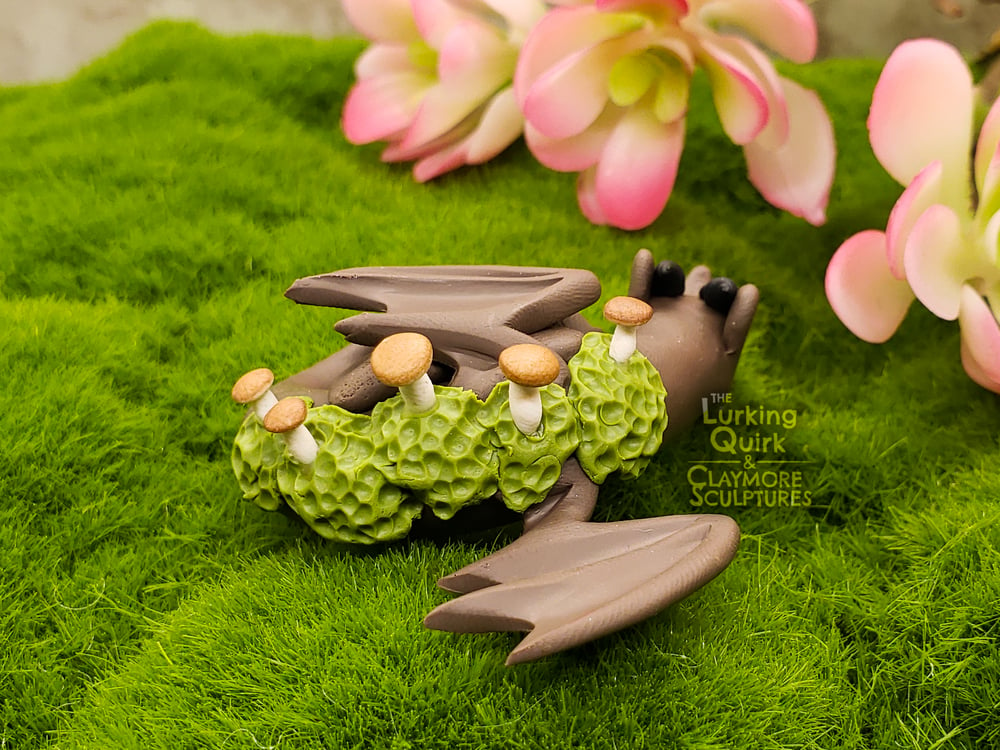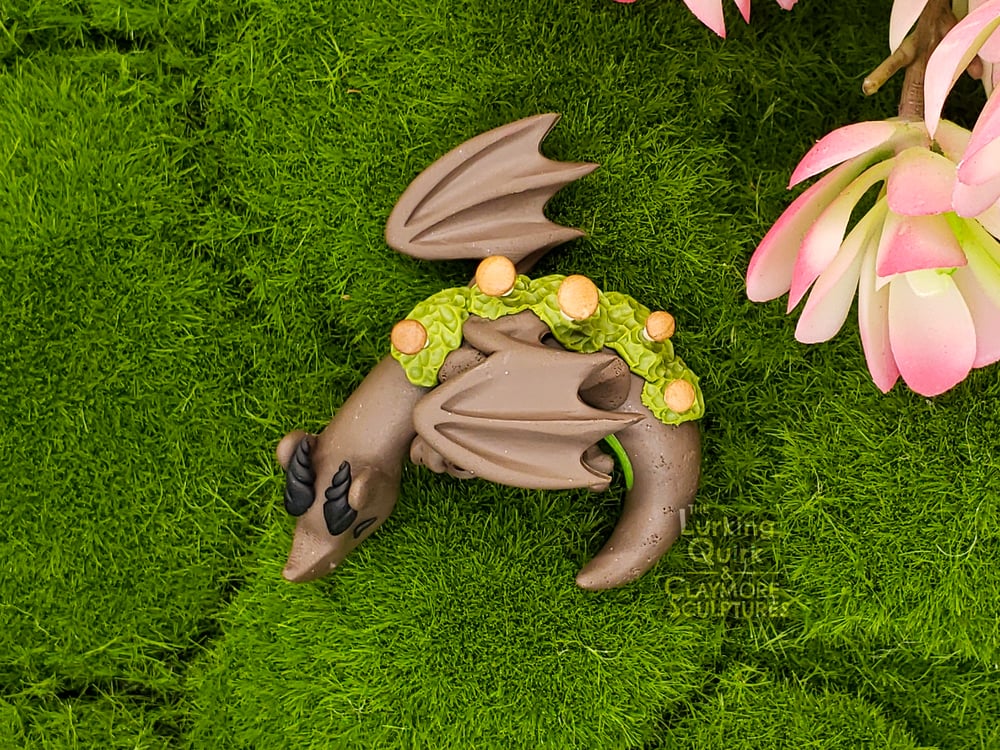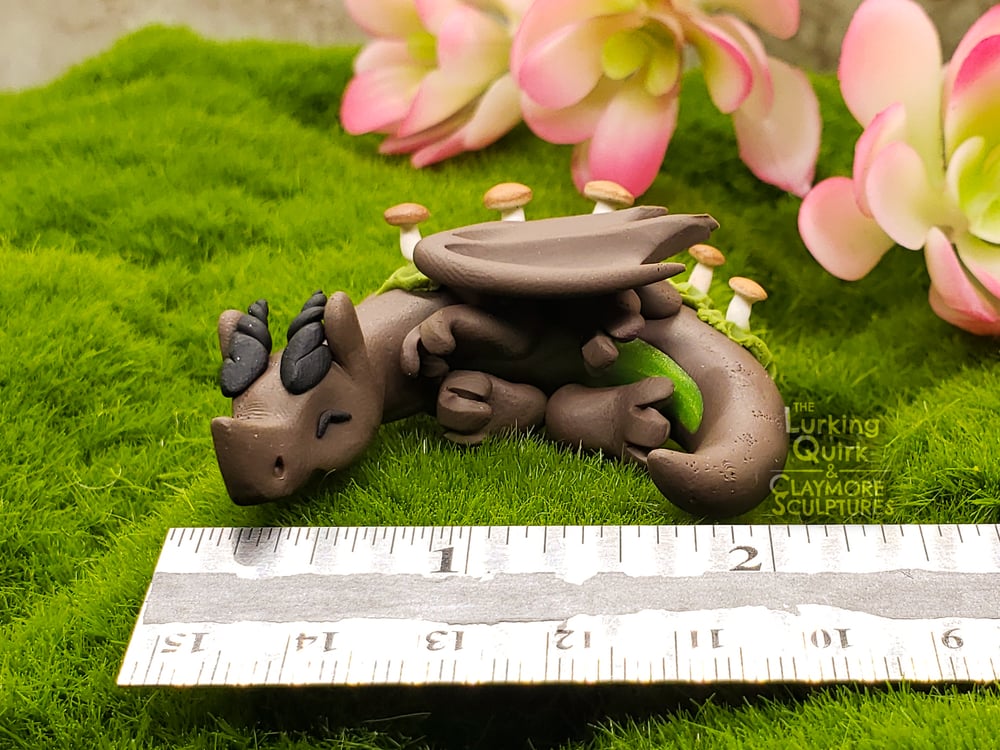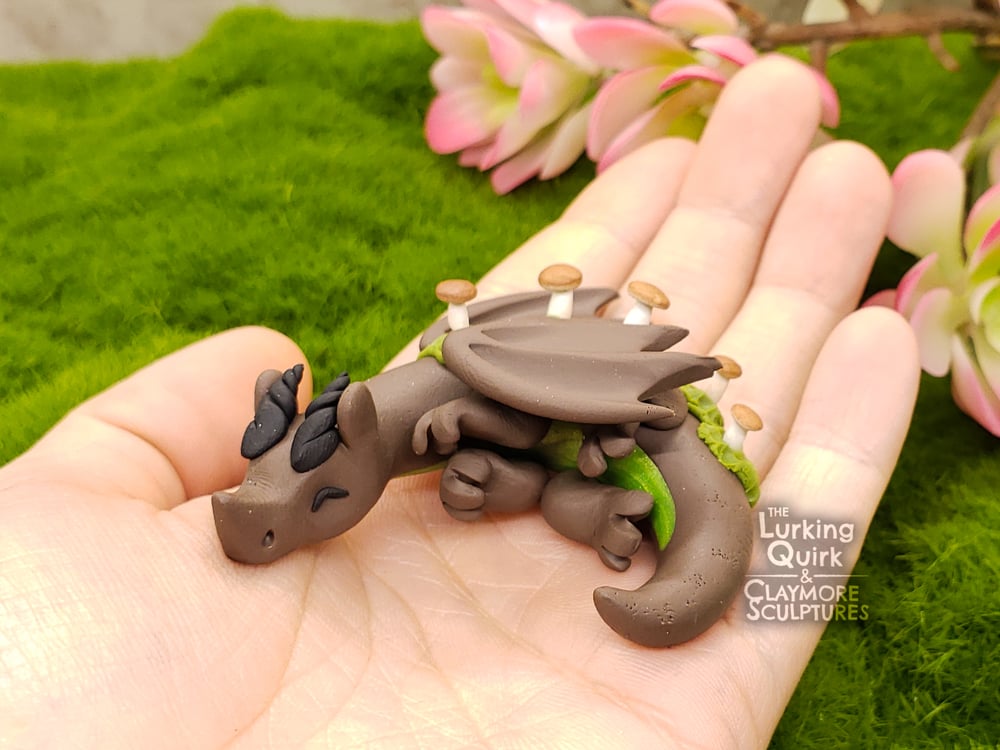 These sculptures are a recurring and MADE TO ORDER design
These sleeping dragons are hand sculpted from a muted brown polymer clay with a bright green used as the underbelly. A muted green is used to form the moss on the dragon's back. These dragons have a set of twisting black horns. On top of the mossy back, are five small brown mushrooms.
Each dragon sculpture will measure about 2 inches by 2.5 inches and about .75 inches tall. Please note that these sculptures are all handmade, and pose, size, and star placement may vary slightly.
Please note that colors on the computer screen may appear slightly different for each screen, so the colors of the dragon may be slightly different in real life.
**Not Intended As A Toy**
If you have any questions about this dragon, please feel free to ask!