Snail Mail - Hard Enamel Pin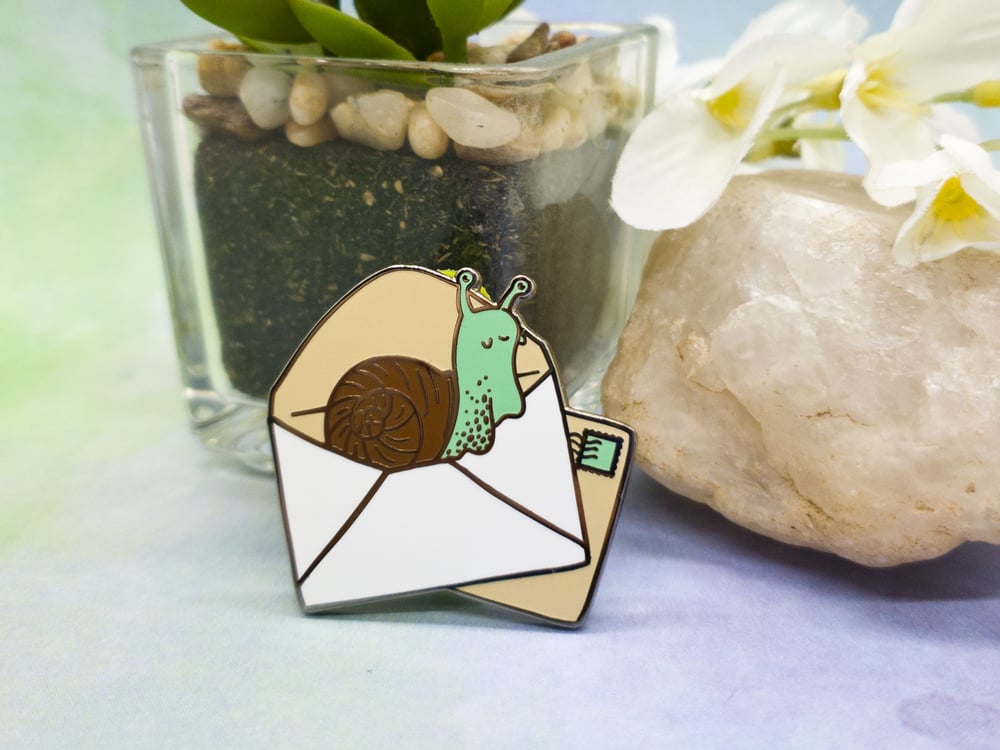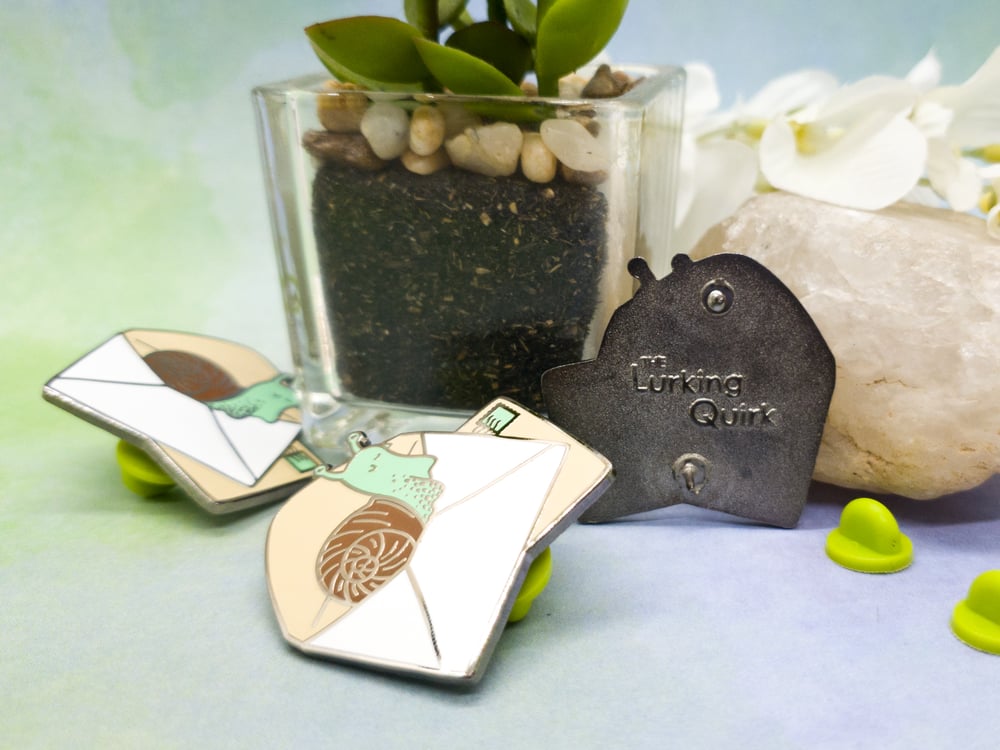 Inspired by the interpretation of 'snail mail'', this lovely hard enamel pin shows off an original design of an adventurous little snail ready for a trip through the post office! Perhaps one day it will get the title of 'Delivery Mail Snail'. Check out this pin's matching sticker illustration in the shop!
This is a black nickel plated hard enamel pin and each pin is double posted, coming with 2 rubber clutches its own backing card.
The pin is 1.5 inches (about 38mm) in width and features a logo back stamp on the back side of the pin.