String of Lights Lindworm Dragon Christmas Ornament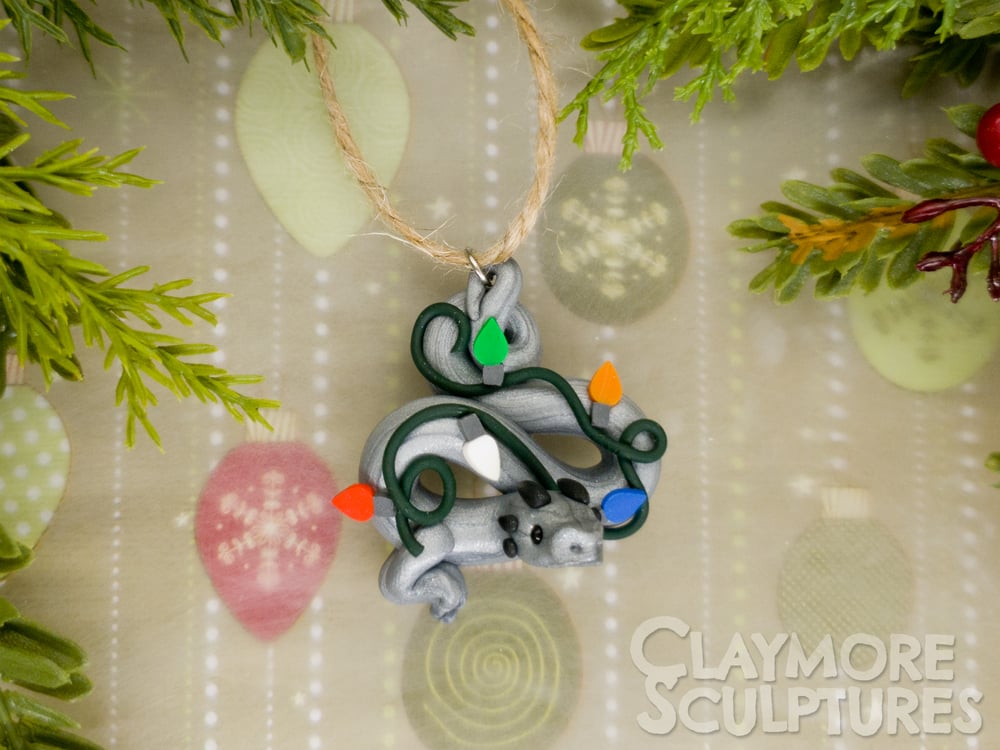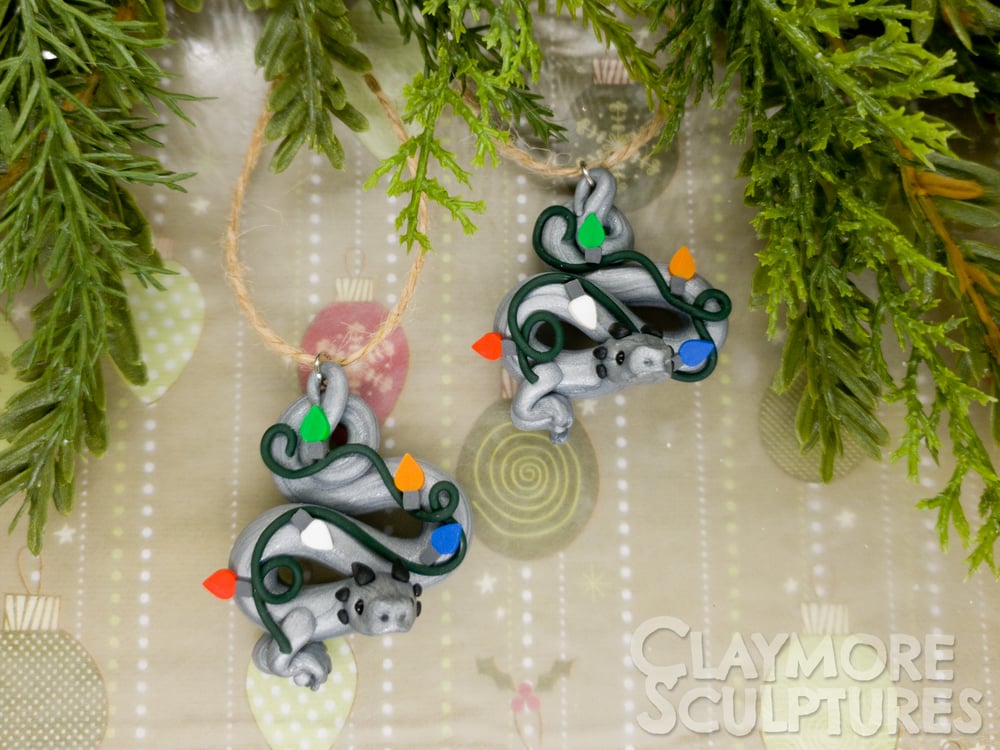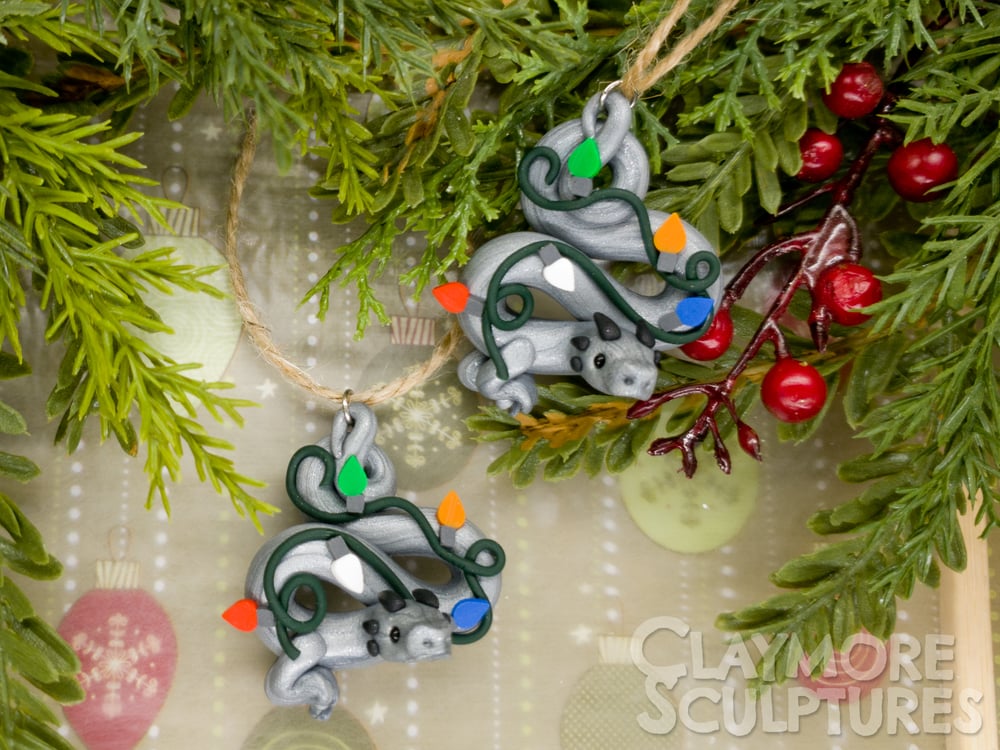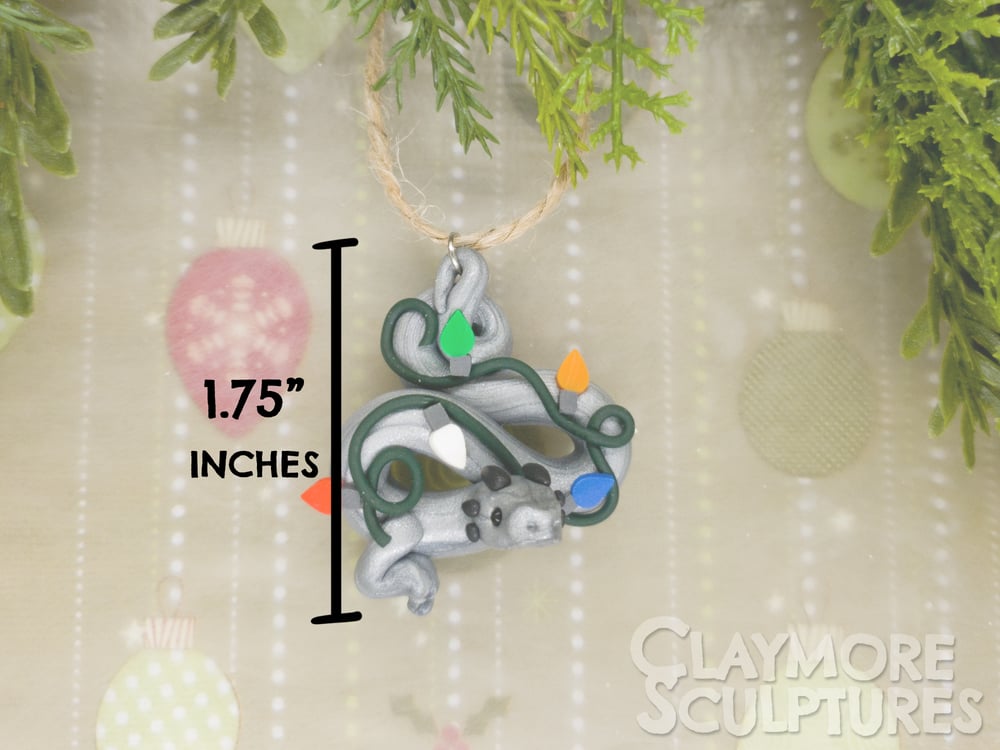 These lindworm ornaments are sculpted from a silver polymer clay. Their horns are black. Each lindworm dragon ornament is also adorned with a small string of Christmas lights created out of polymer clay! Small glass beads were used to create their eyes.
Each lindworm ornament measures about than 1.75 inches tall, and roughly 1.5 wide by .75 inches deep.
Though these lindworm ornaments are crafted using the same colors of clay and positioned in the same pose, each one is hand sculpted, so, each lindworm dragon will be slightly unique.
**Please note that colors on the computer screen may appear slightly different for each screen, so the colors of the ornament may be slightly different in real life.