Yellow Swirl Cockatrice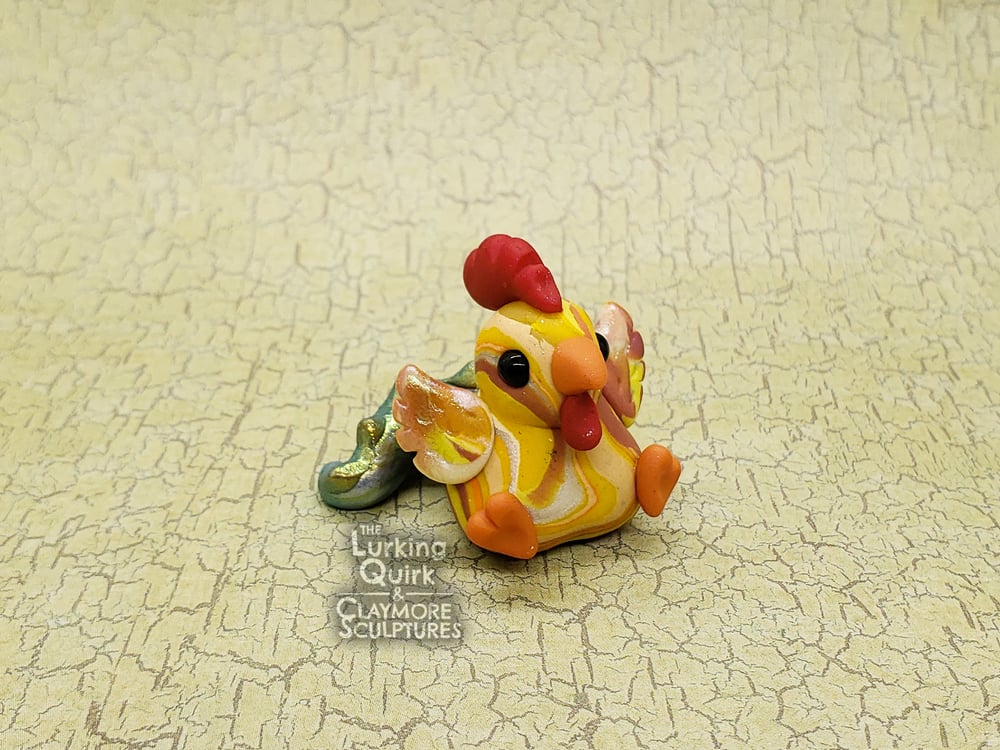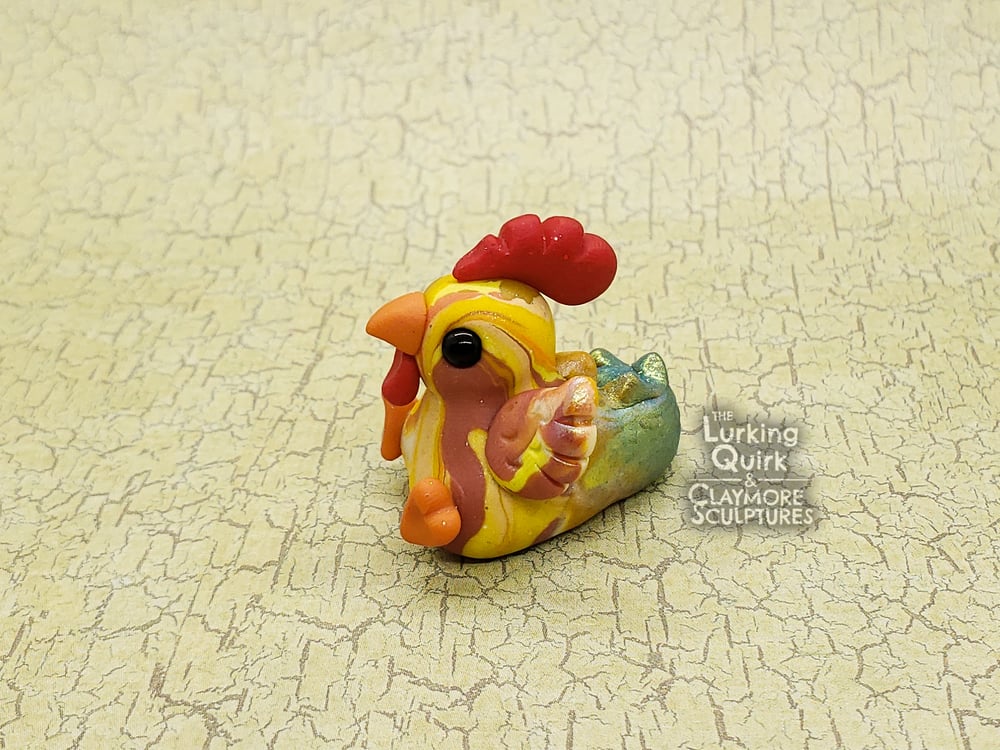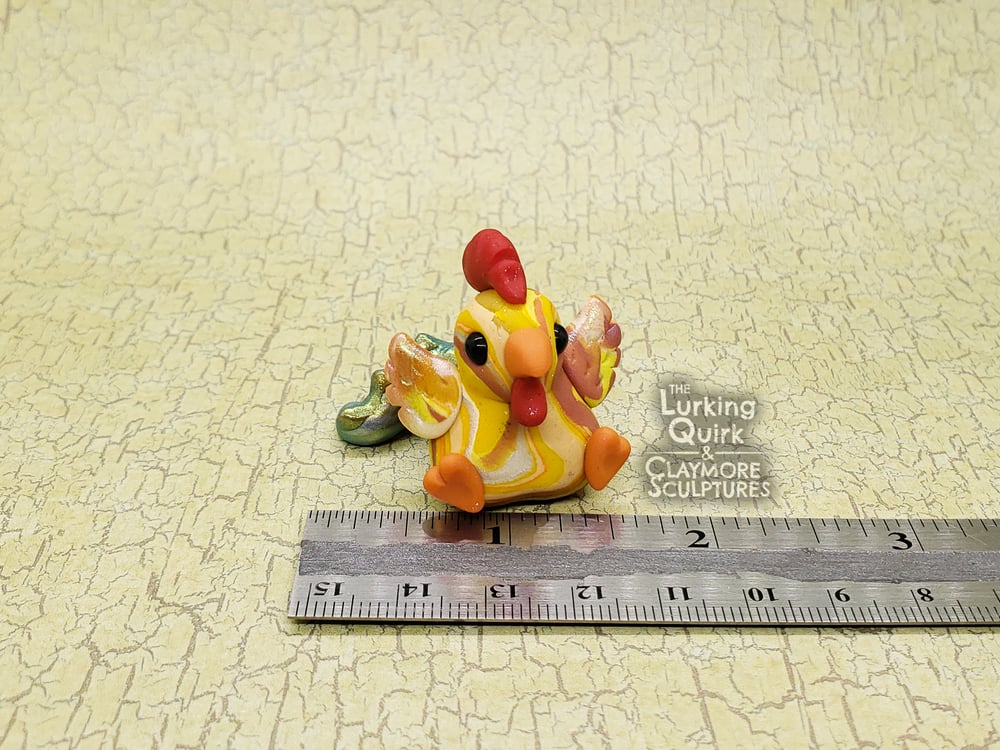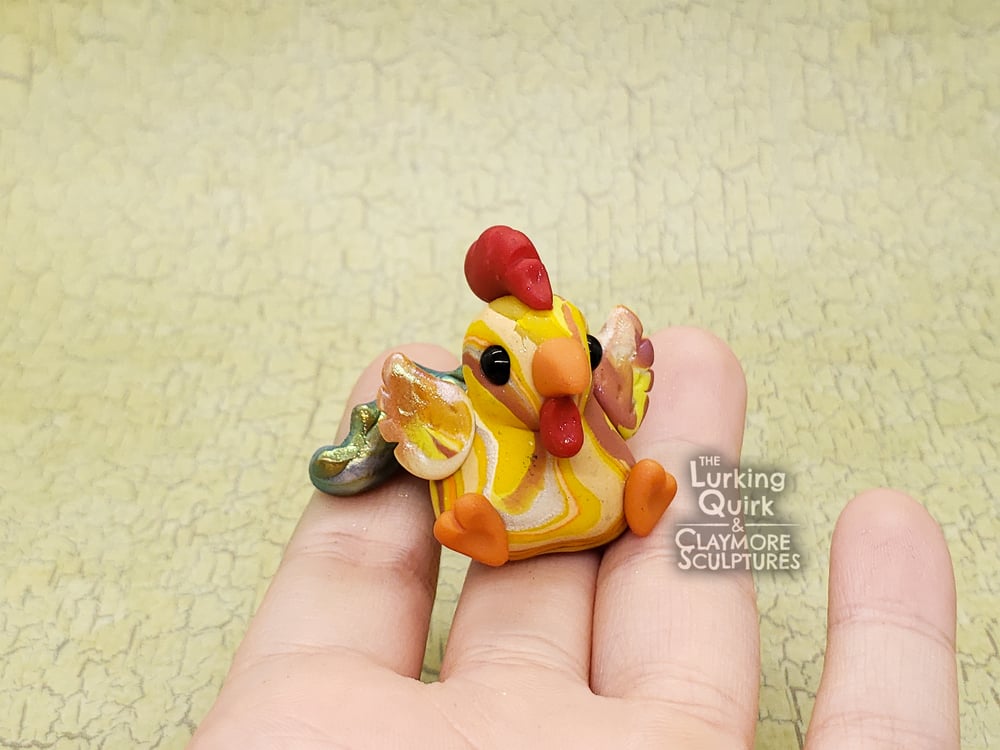 While less fearsome than other depictions, this adorable cockatrice is sure to pack a punch of both chicken and dragon cuteness!
This cockatrice was hand sculpted out of swirl of yellow and orange clays for the body and its scaly dragon tail transitions to a metallic green color. Its beak and feet are muted orange, and its chicken comb is a red. Finally, a color shifting mica was dusted onto the tips of the wings. Round glass beads were used for the eyes.
This cockatrice sculpture measures at 1.25 inches tall, 1.5 inches wide, and 1.25 inch long.
Please note that colors on the computer screen may appear slightly different for each screen, so the colors of these mini dragons may be slightly different in real life.