Mini Polymer Clay Pancake Dragon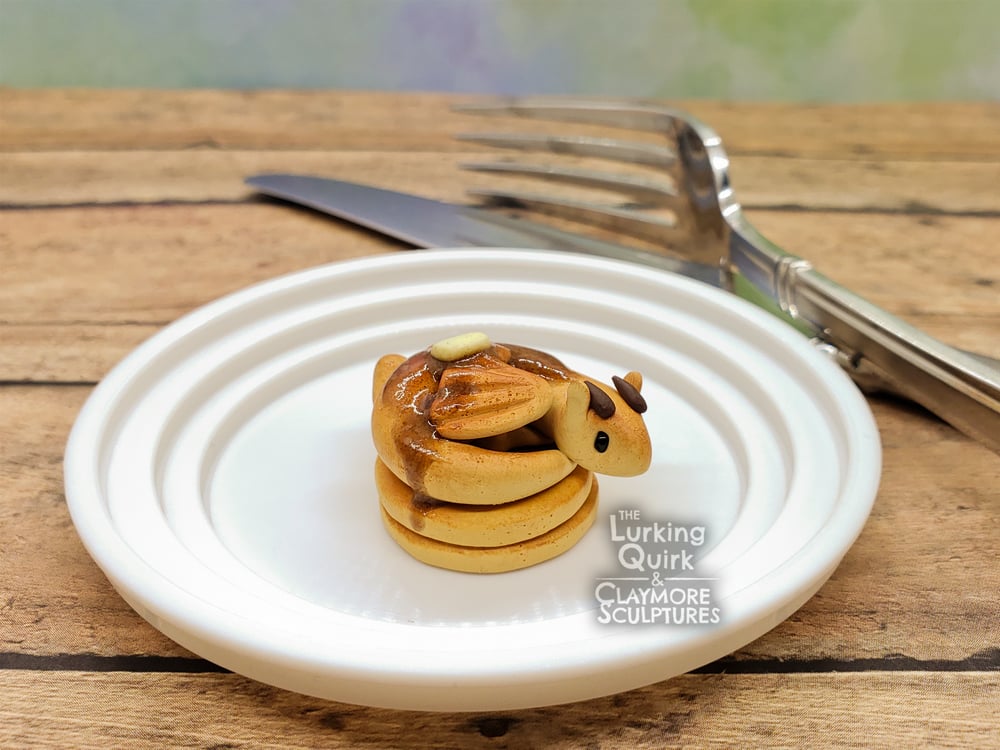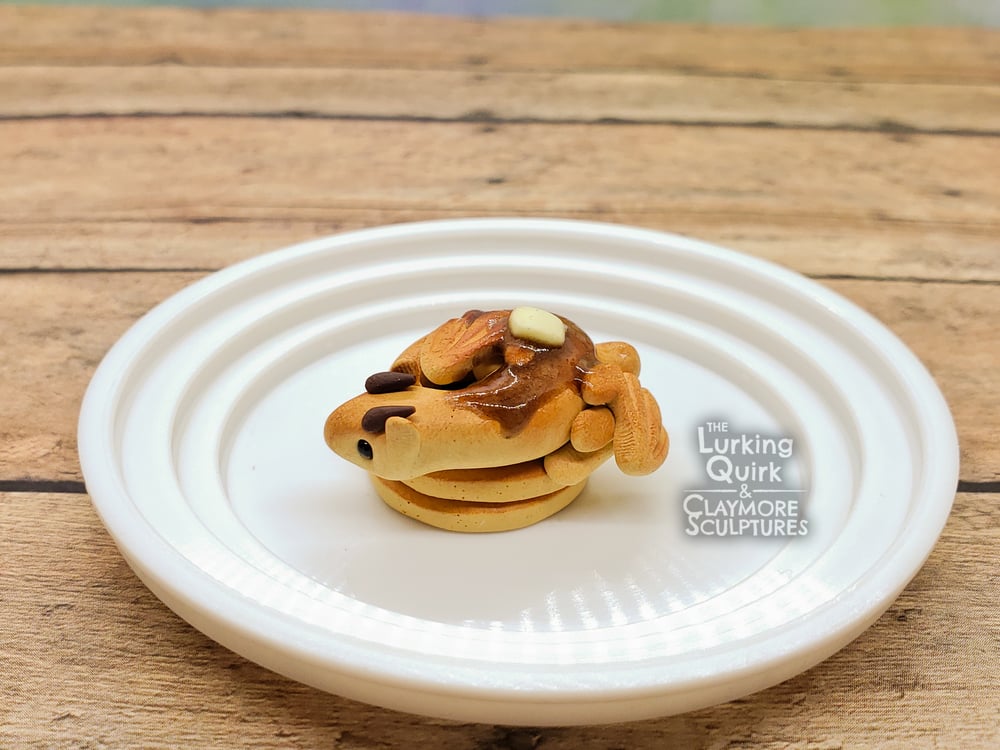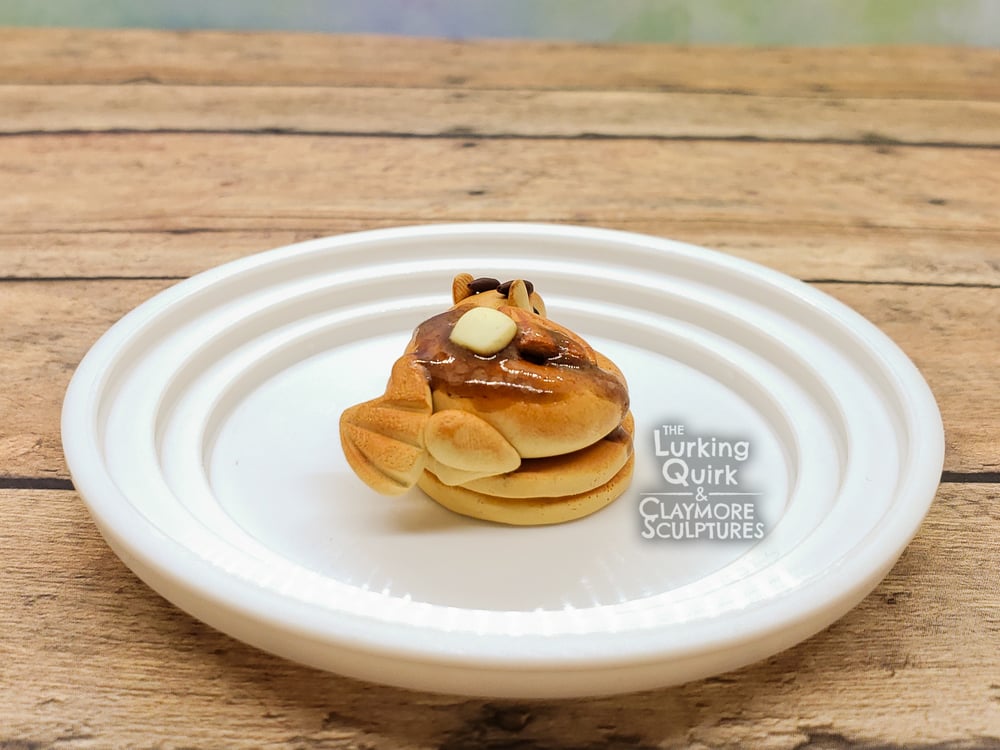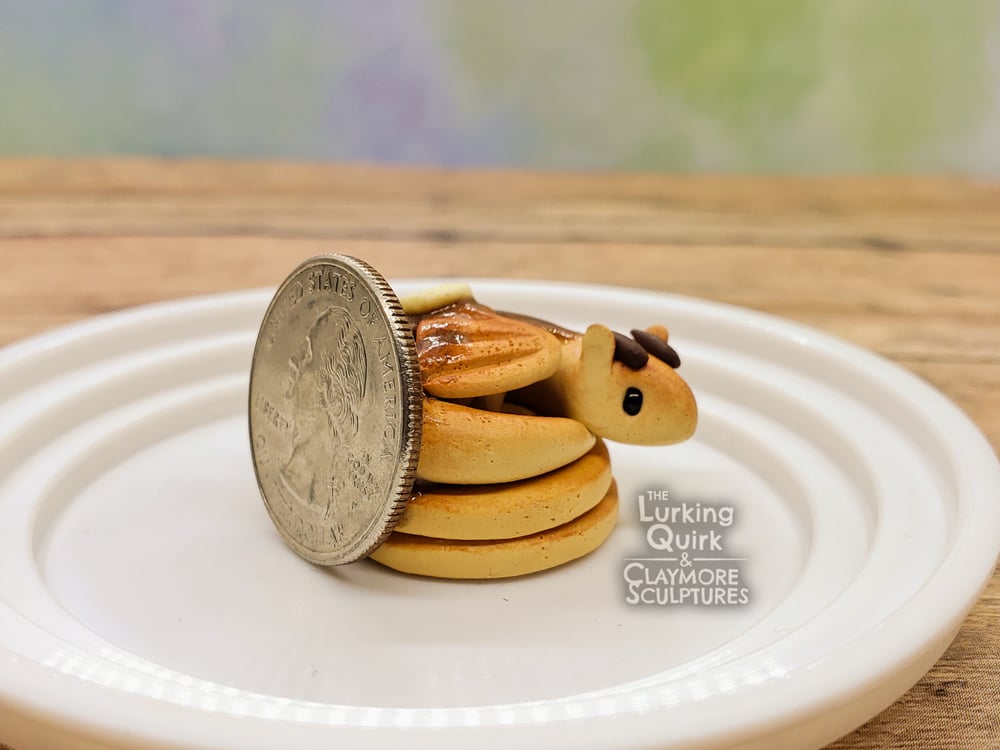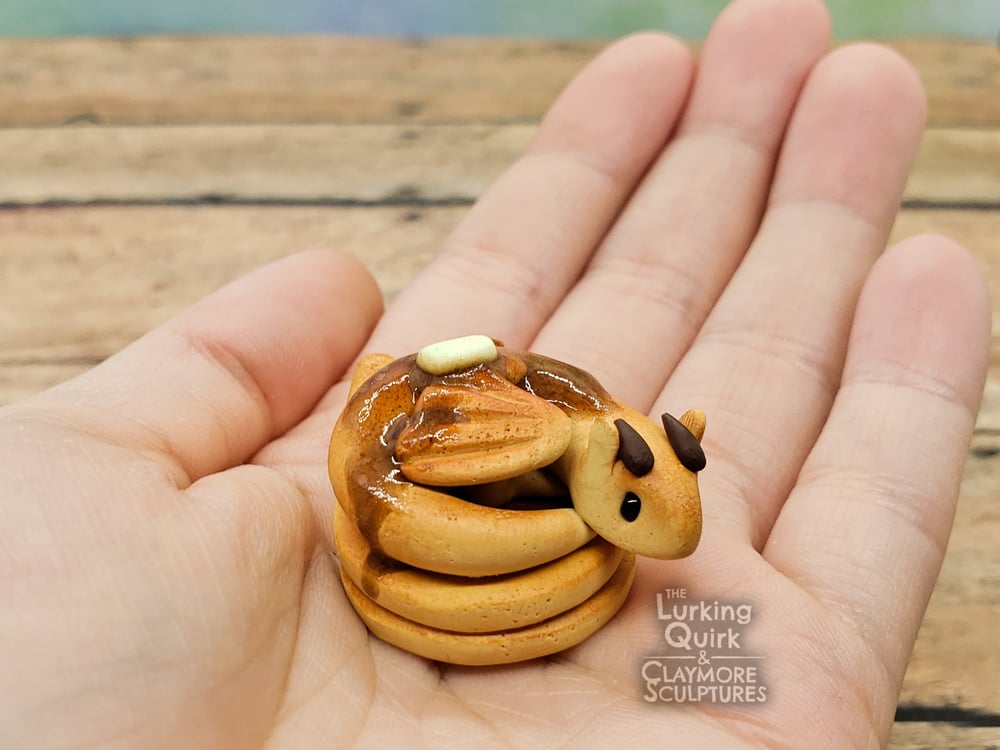 These Dragons are MADE TO ORDER
These mini pancake dragon figurines are hand sculpted from a light tan colored polymer clay and curled atop a delicious double stack of polymer clay pancakes. The horns are sculpted out of dark brown polymer clay and topped with a little square of butter. Finally, these sculptures have a little drizzle of maple syrup-like glaze.
Small glass beads are used for this dragon's eyes.
This dragon sculpture measures about .75 inches tall, 1 inch wide, and 1.5 inches deep.
These dragons are individually handmade, so there may be small differences between them.
Please note that colors on the computer screen may appear slightly different for each screen, so the colors of the dragon may be slightly different in real life.
***MADE FROM POLYMER CLAY - DO NO EAT***
**Not Intended As A Toy**