Mothman - Hard Enamel Pin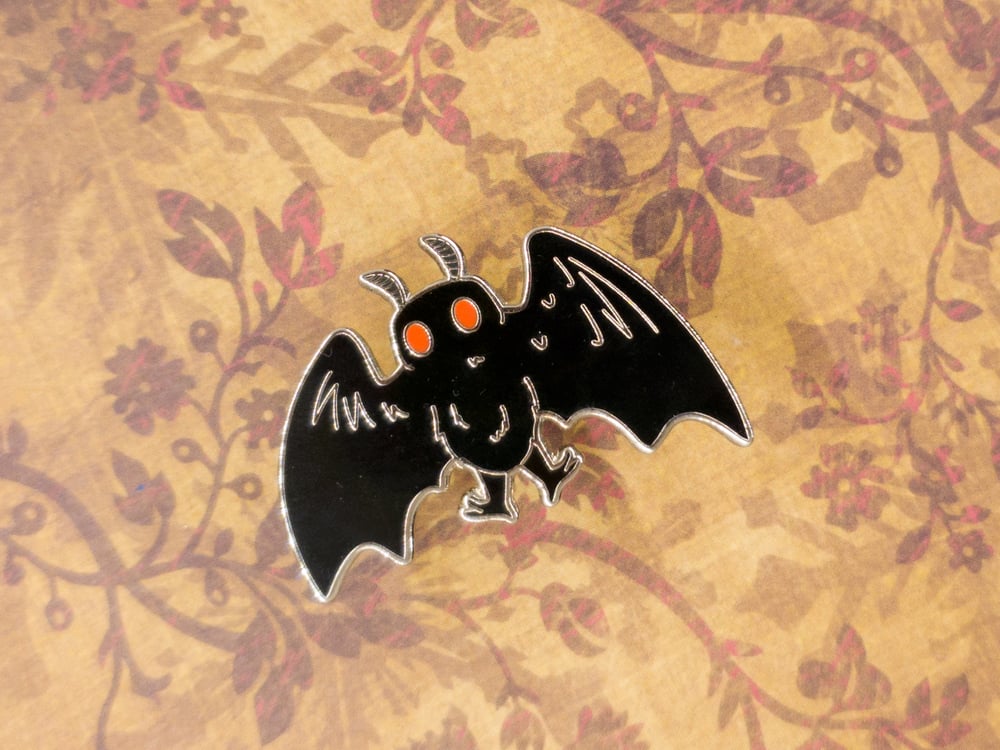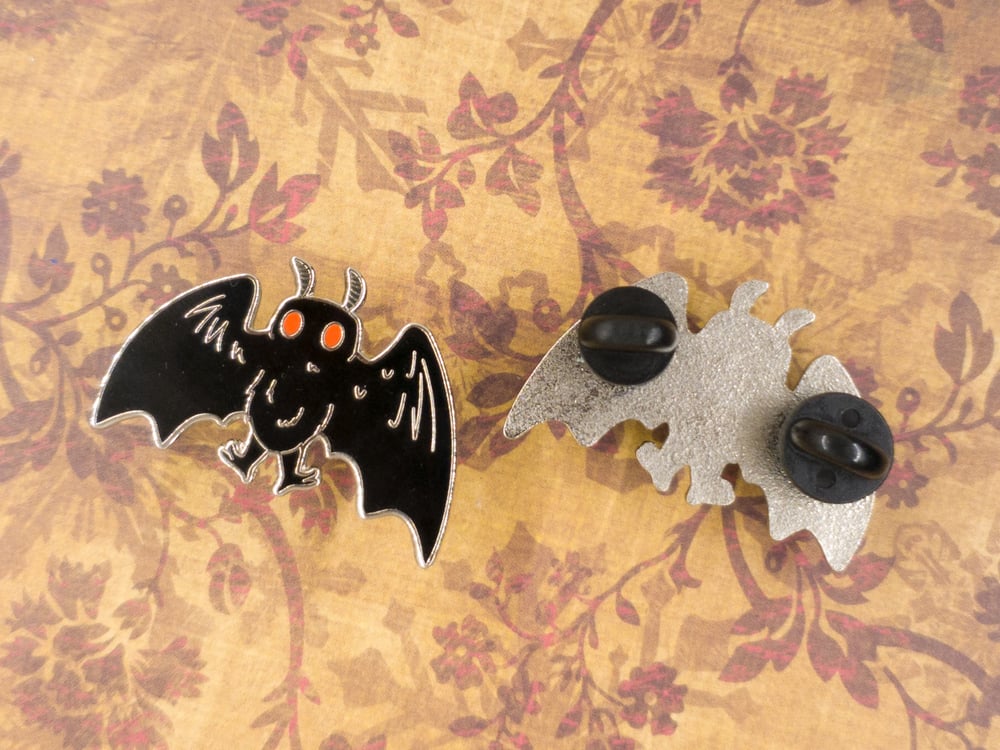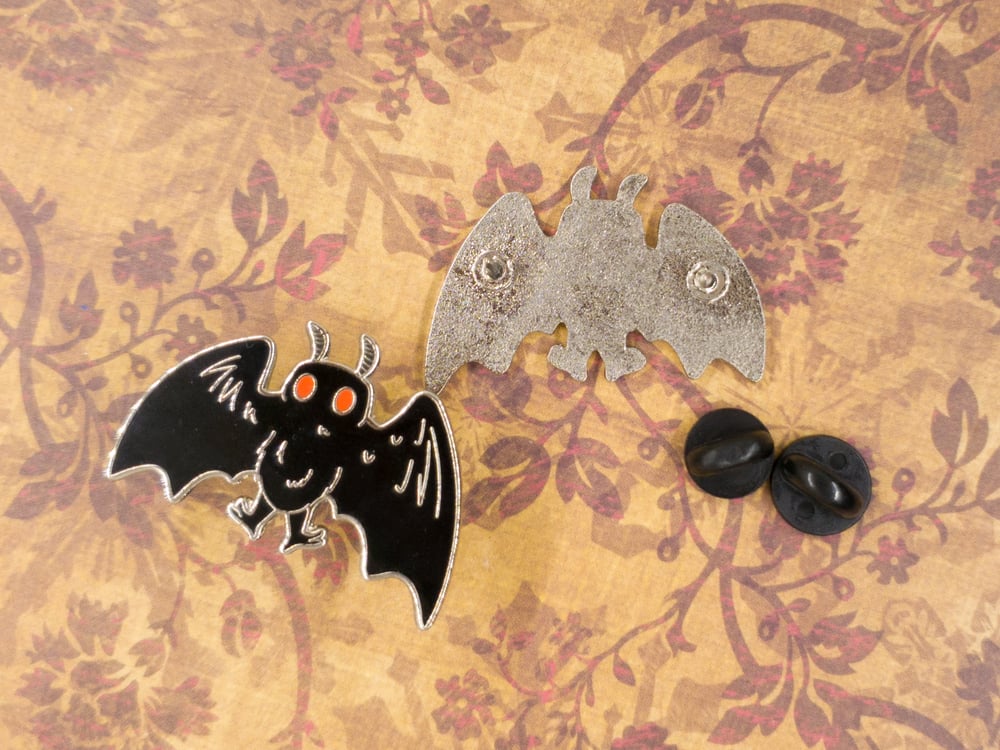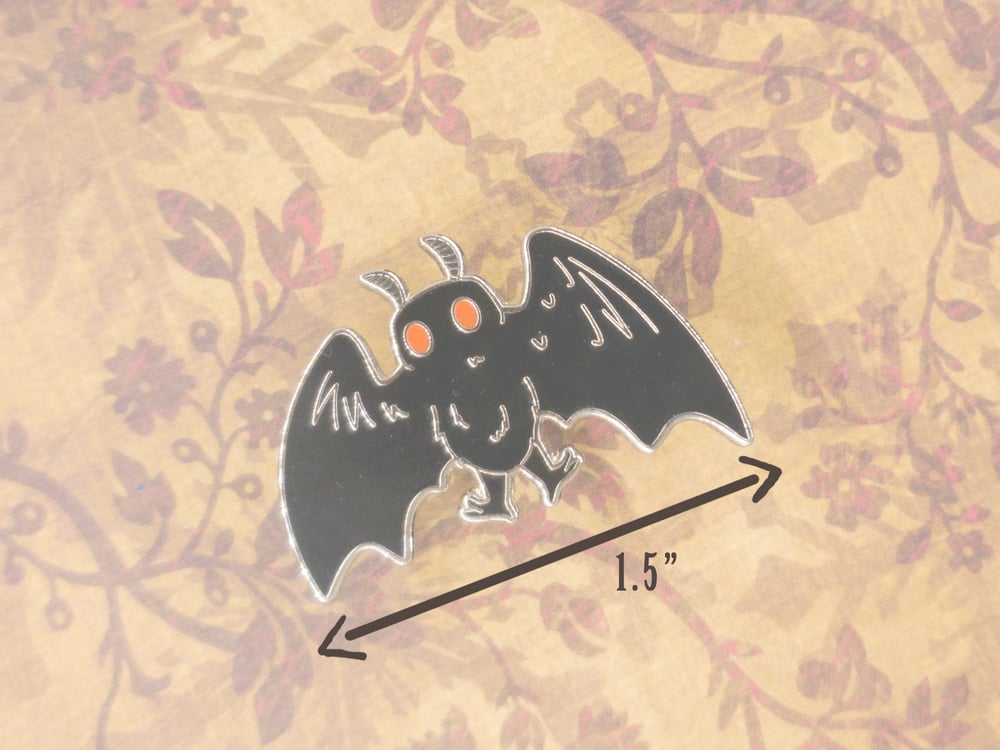 Our original Mothman design has been converted into a hard enamel pin! Plated with bright and shiny silver, the Mothman's infamous red eyes and large black wing span really stand out!
This Mothman pin measures 1.5 inches wide and about 1 inch tall. The pin is complete with 2 pin posts and rubber clutches, so that Mothman will always stay in place.
Each pin comes on its own backing card.
This design is also available in a durable, weatherproof vinyl sticker!
**Not A Toy**